Top 5 face creams for every day
We have collected for you the top 5 face creams and skin radiance to make it easier to choose!
We hasten to remind you about the benefits of face creams from SIBERINA:
- they have a natural and safe composition without SLS, parabens, artificial preservatives, flavors and dyes;
- have a light texture that allows the skin to "breathe";
- do not clog pores and do not provoke the appearance of comedones;
- they are quickly absorbed, do not leave a feeling of film, stickiness, greasiness;
- ideal as a base for makeup;
- they are available in a bottle with a vacuum dispenser for the most convenient and hygienic use to the last drop.

Catch our selection and choose your favorite cream for this spring!
Face moisturizer day cream with extracts of aloe vera and grapes is designed for dry and dehydrated skin. It helps to get rid of peeling, tightness and give the skin a fresh look. It contains natural antioxidants that protect the skin from the effects of free radicals, and hence from early aging.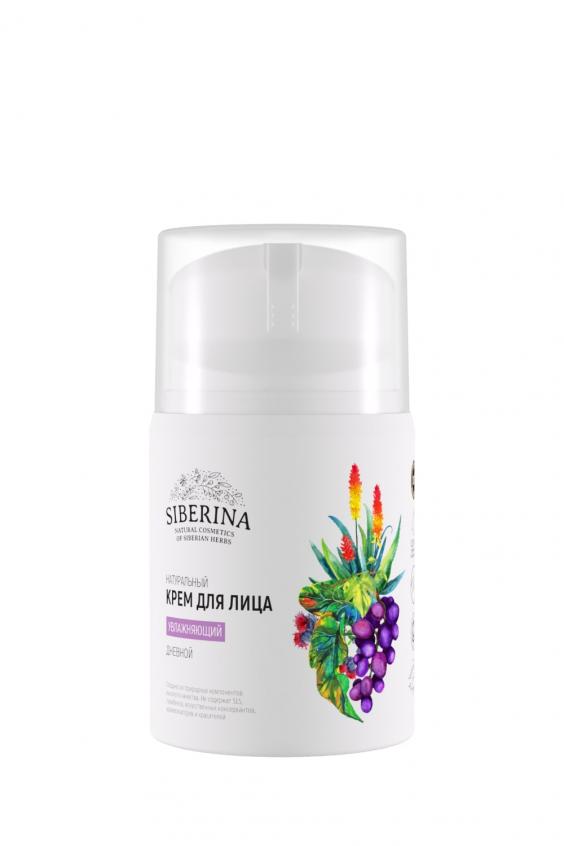 Face moisturizer night cream is the perfect match to the remedy you read about above. While you sleep, the cream works: it saturates the cells with moisture and nutrients so that the skin is soft, fresh and rested in the morning! And the essential oils of rose, ylang-ylang and lavender, which are included in the composition, not only have beneficial properties for the skin, but also give the cream a pleasant aroma.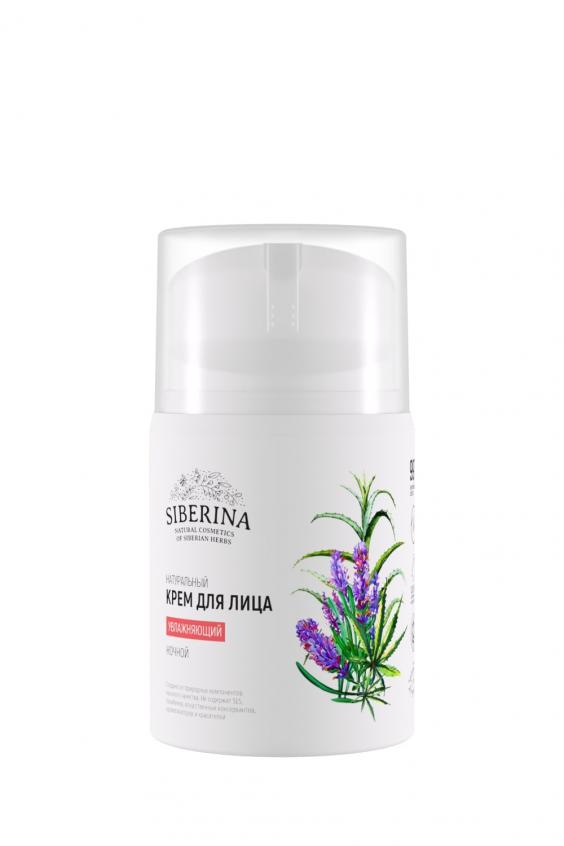 Face cream "Instant glowing skin" with orange essential oil is our real hit of sales! It easily "erases" traces of fatigue and stress, brightens and refreshes the complexion, gives smoothness and elasticity. The composition also contains powerful natural "moisturizers" of the skin – hyaluronic acid and aloe vera gel.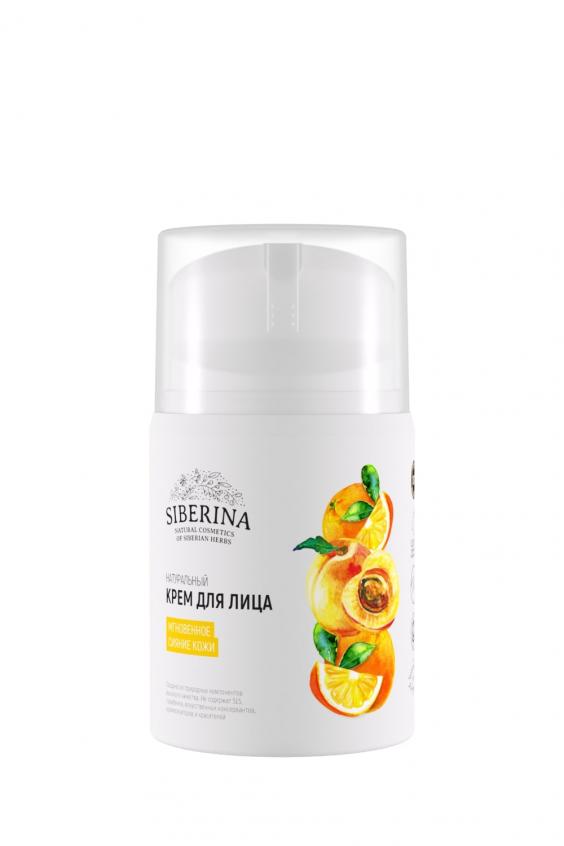 Face cream "Charge of energy" is directed against the first signs of aging and fatigue of the skin. It contains ribose – a natural cellular "energizer" that fills the skin with energy, gives elasticity and fights the first wrinkles. As a result of regular use, the cream transforms the skin from the inside, smoothes and improves the complexion, gives a younger and well-groomed appearance.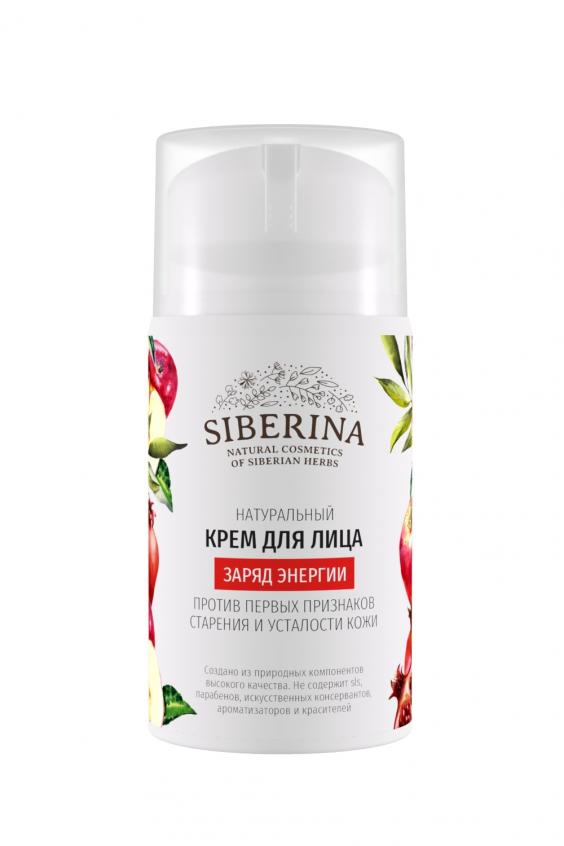 Since our skin lacks vitamin supplementation in the cold season, the face cream "Vitamin Complex A, E, C, F" with rosehip oil will be just in time. It provides comprehensive skin care: nutrition, hydration, recovery and protection from external adverse factors.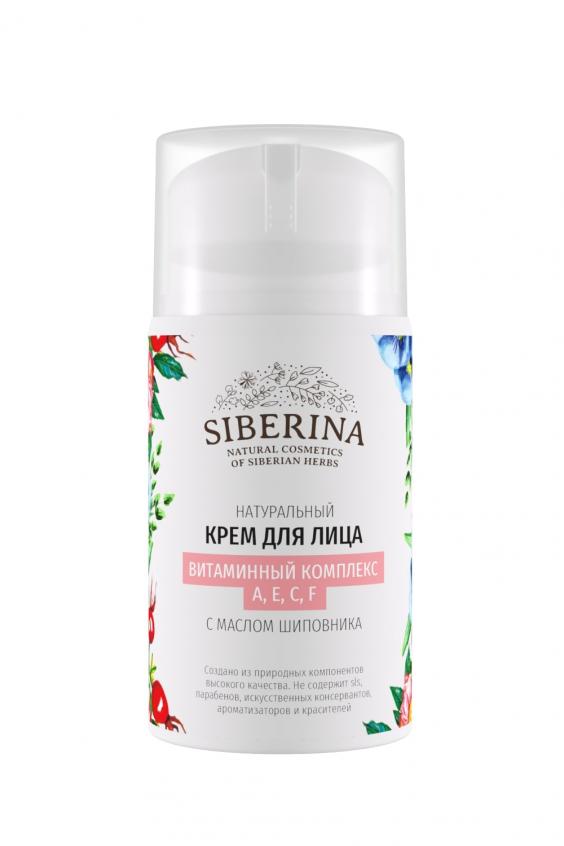 Choose natural creams from SIBERINA and enjoy beautiful and healthy skin at any time of the year!
Restoring hair after childbirth
Pregnancy and parenthood change not only our lives and routine, but also our appearance. The changes affect the figure, the condition of the skin of the face and body and, of course, the hair – we will talk about them today.
Perhaps all 9 months of pregnancy, your hair only pleased you, they grew well, were thick and beautiful – the point here is a change in the hormonal background. The bad news is that after the baby is born, for exactly the same reason, the situation can change to the exact opposite: the hair begins to fall out, and strongly.
We advise, firstly, not to worry, and secondly, to start acting: to revise the diet, add a complex of vitamins, and for the hair to choose a special care that will strengthen them and help to cope with hair loss.
If your baby is breastfed, it is better to choose the softest and safest hair products without aggressive sulfates, parabens, silicones, fragrances.
A great option is our natural shampoo "Against hair loss" for oily and normal hair.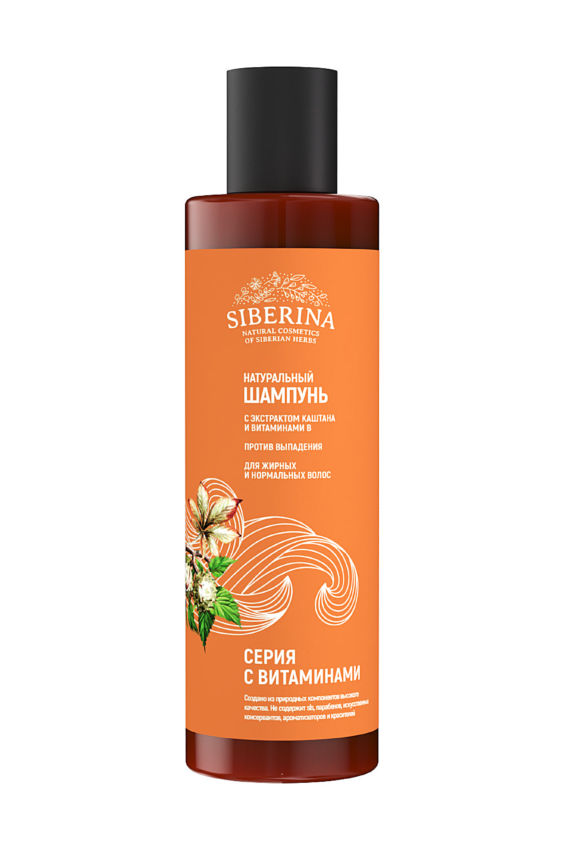 It contains active substances – chestnut and nettle extracts, B vitamins, wheat protein, which nourish hair follicles, strengthening curls from the inside, and also accelerate their growth.
In addition to it, we advise you to take a hair conditioner "Against hair loss". It will complement the action of the shampoo, and also help to facilitate combing, give the strands smoothness, softness and shine.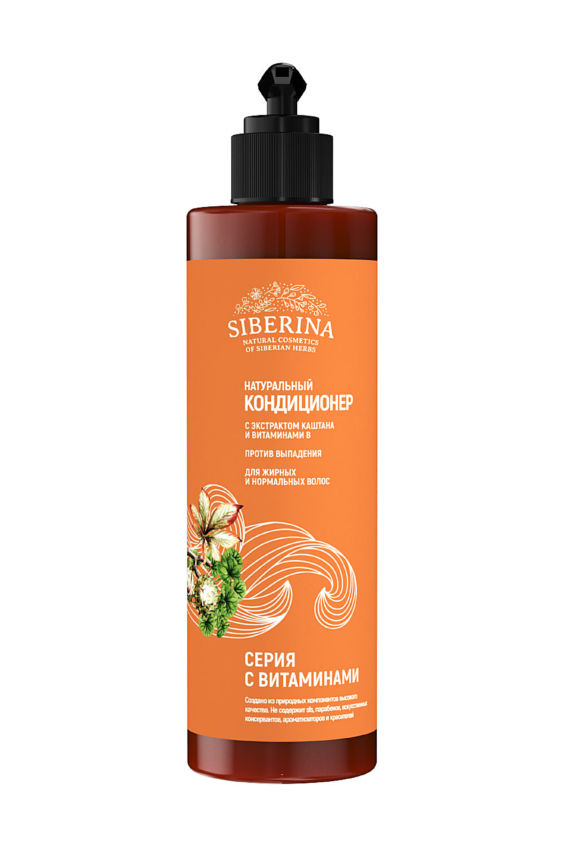 Another common problem after childbirth is dandruff and irritation of the scalp. The reason is that hormonal restructuring is taking place in a woman's body, and the sebaceous glands are working more actively, and the scalp may become more sensitive than usual and react negatively to seemingly familiar and familiar hair products.
Shampoo "Against dandruff and hair loss" with zinc and neem oil will come to the rescue. It effectively eliminates itching and discomfort of the scalp, fights dandruff and normalizes the sebaceous glands. This will allow you to keep your hair clean and fresh for longer, which means washing your hair less often (mothers on maternity leave will appreciate it!).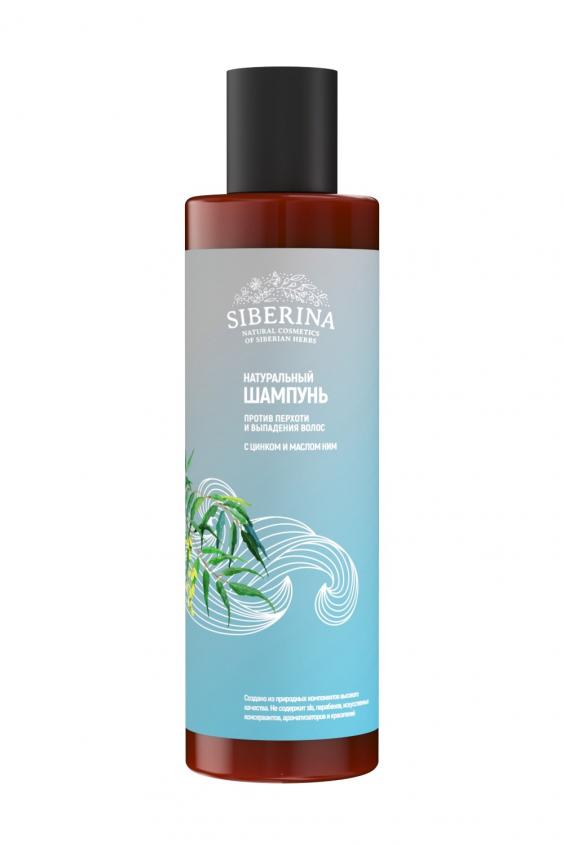 Complement this shampoo with a mask "Strengthening and hair growth" with blue clay and mustard oil. It works in several directions at once – it provides dandruff prevention, strengthens and promotes hair growth, and also gives them shine and radiance.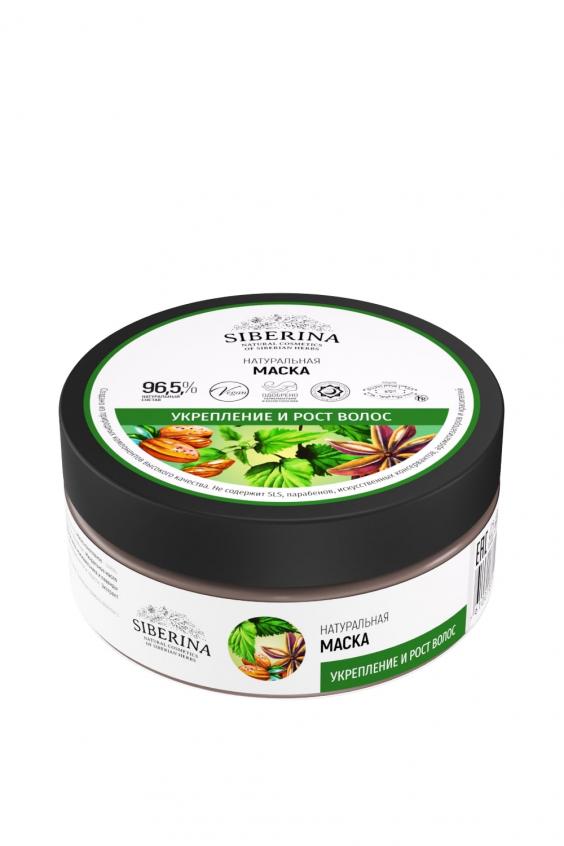 It is better to apply the mask before shampooing, as it contains clay, and it will need to be thoroughly washed off with shampoo.
As an intensive care, we advise you to take a closer look at the oil "For hair growth".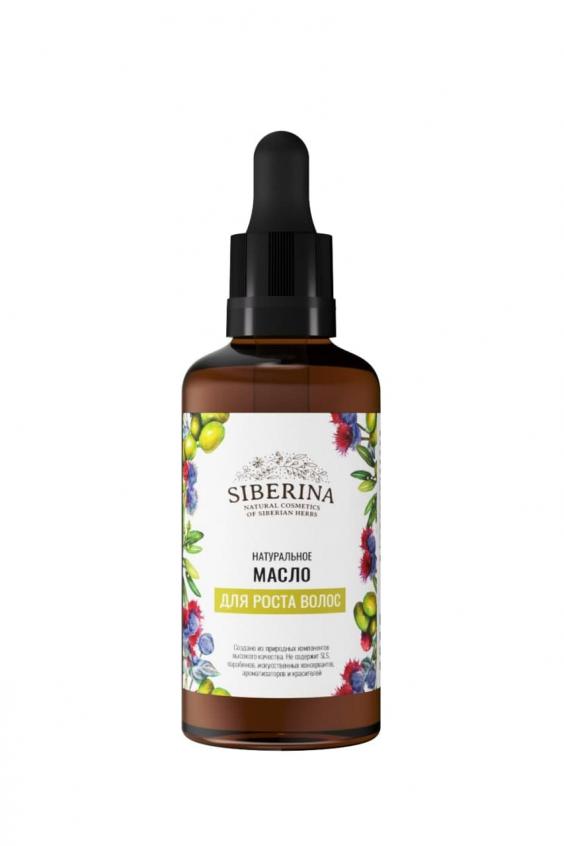 The complex, consisting of castor, burdock, almond, olive and sea buckthorn oils, nourishes curls, saturating them with vitamins and valuable fatty acids and helping to grow hair faster. In addition, the oils restore the structure of the hair, make it soft, smooth, elastic, lively and shiny.
Using the oil is very simple: using a pipette, apply a small amount to the roots and / or the entire length of the hair, distribute with massage movements, then wrap the hair in a towel and soak for 1-2 hours, then rinse with shampoo. If desired, you can leave the oil overnight.
In the hustle and bustle of everyday affairs and worries with a small child, find at least a little time to take care of the health of your hair together with SIBERINA natural cosmetics, and you will definitely appreciate the result!
Hypoallergenic cosmetics: for allergy sufferers and not only
Often we hear the expression "hypoallergenic cosmetics" or see the corresponding mark on the package. How does it differ from the usual one and who will it suit? Let's figure it out together!
Hypoallergenic cosmetics usually do not contain components that can cause an allergic reaction, for example, mineral oils, aggressive surfactants, parabens, artificial preservatives, flavors and dyes.
Natural cosmetics, contrary to popular belief, are not at all equally hypoallergenic. It happens that even harmless, at first glance, components of natural origin can act as allergens – essential oils, lanolin, honey and other bee products, cocoa, citrus extracts, etc.
Hence the recommendation: if you have a food allergy to some components, it is also better to avoid them in cosmetics.
How do I check if a particular cosmetic product causes you an allergy or an individual intolerance?
Very simple: apply a small amount to the elbow fold (it is believed that the skin in this place is close to the skin of the face in density and structure) and observe the skin reaction for 24 hours. If there is no redness, irritation, itching, rash, swelling or other discomfort – most likely, you don't have to worry and start using the chosen remedy.
There is an opinion that hypoallergenic cosmetics can only be used by allergy sufferers, but this is not the case. Who else can it suit?
- pregnant and nursing mothers who need a safe and natural composition of products;
- babies with delicate skin who do not yet have such a powerful protective barrier as adults;
- people with reactive, sensitive skin, who find it difficult to choose cosmetics, as the skin reacts sharply to any new products;
- those who regularly do facial cleansing, acid peels depilation and other traumatic cosmetic procedures – after them, the skin needs to be soothed, so the most gentle means are needed.
There are also hypoallergenic products in our assortment. Today we present you a small selection of face and body products.
For the shower
If after water treatments you feel unpleasant dryness or tightness of the skin, pay attention to the hypoallergenic Chamomile and Calendula shower foam. Gentle, light and airy, it perfectly cleanses the skin and at the same time does not dry it, gives softness, comfort and a light herbal aroma. It is also suitable for bathing babies!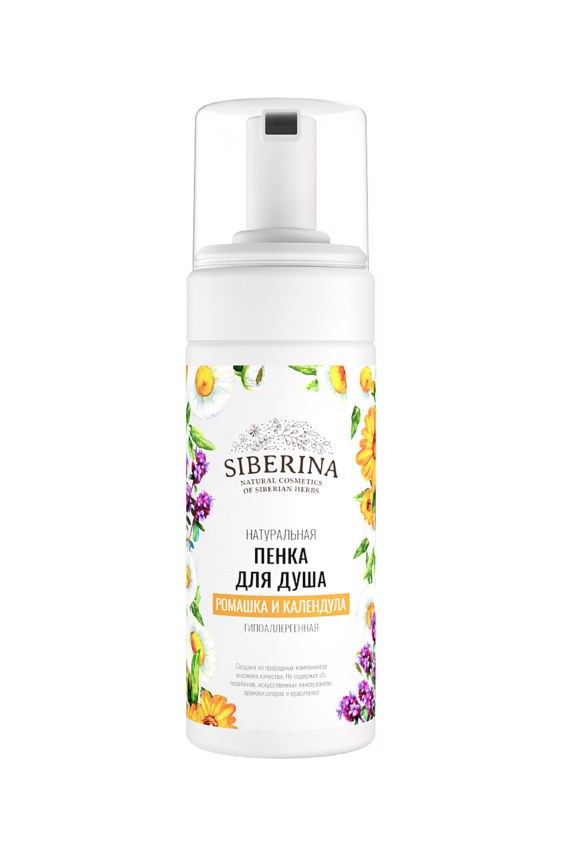 For the body
To maintain freshness and comfort after a shower, we recommend using a "Neutral" deodorant based on natural minerals – aluminum-potassium alum.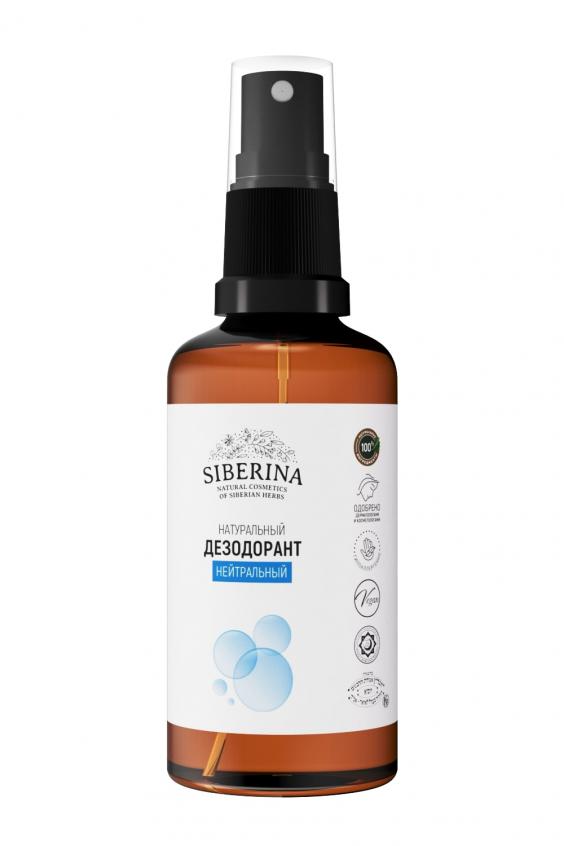 The deodorant has no smell, because it does not contain essential oils that can cause allergies, itching and skin irritation. On the contrary, he carefully cares for her, moisturizes and softens. The product is universal – suitable for both men and women.
For intimate hygiene
As we know, the skin in the intimate area is more delicate, sensitive and prone to allergic reactions – this is another reason to use a hypoallergenic remedy for such delicate care.
To avoid irritation and discomfort, try an intimate deodorant "Hypoallergenic". It soothes and refreshes the skin, protects against the appearance of an unpleasant odor. And a small bottle with a spray dispenser is convenient to take with you on a trip or business trip to be confident in any situation.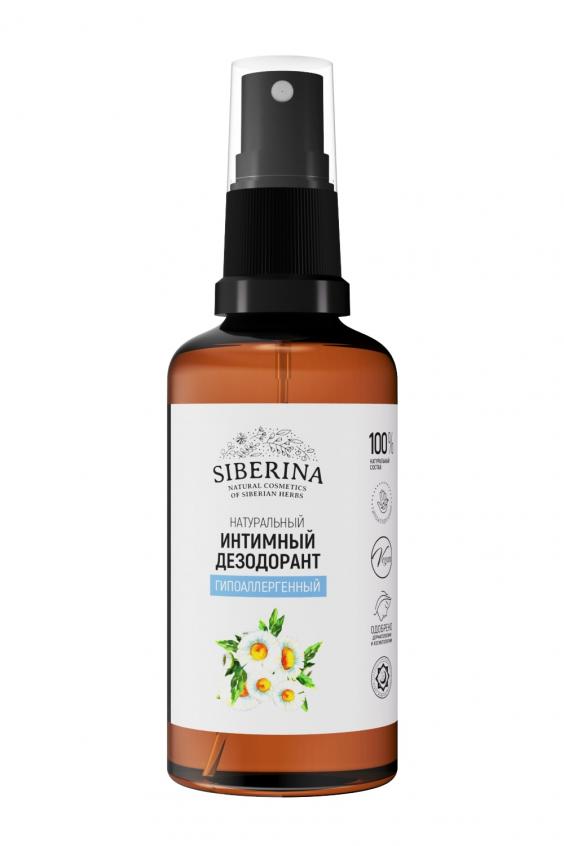 For the face
Even if you have sensitive skin prone to redness, you should not deny yourself pleasant cosmetic procedures. For example, with natural hazelnut oil, you can do facial massage or warm nourishing masks.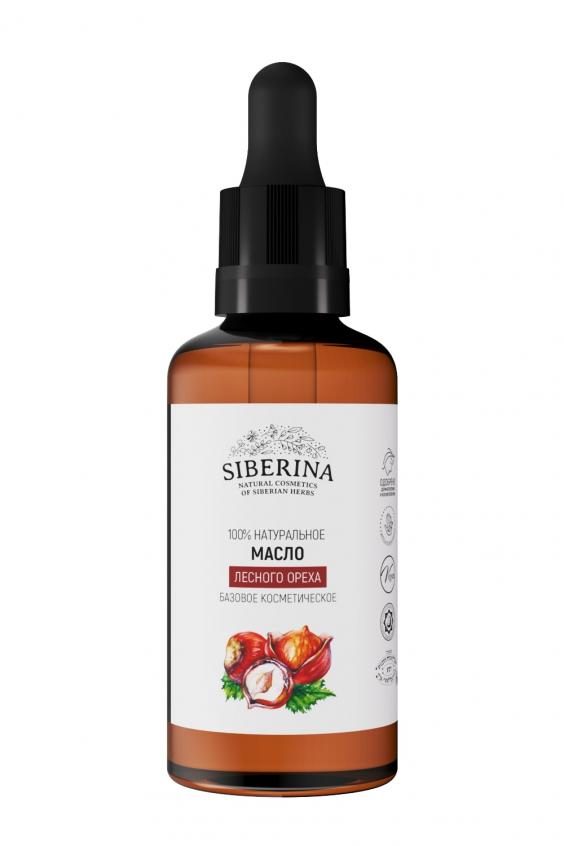 It does not contain any artificial impurities and additives and is considered hypoallergenic (like many base oils!), it is quickly absorbed, making the skin incredibly soft and velvety, increases its protective properties. Also, this oil helps to relieve skin irritation after shaving. It is worth having such a versatile product in your cosmetic bag!
And, of course, this selection would be incomplete without a nourishing face cream with hypoallergenic pumpkin oil.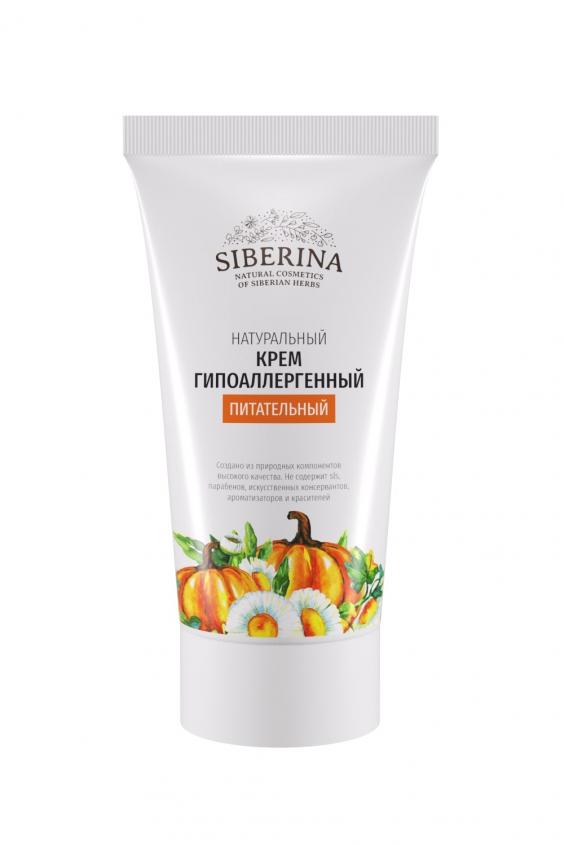 A light natural fragrance-free cream will become your assistant in daily care: it moisturizes, nourishes and softens dry skin, protects against peeling, has an anti-inflammatory and healing effect. Suitable for the whole family – both for adults with sensitive skin and for toddlers.
Choose safe hypoallergenic products from SIBERINA for you and your loved ones! And remember that any cosmetics, even exclusively natural, can suit one person and not another, because the skin of each of us has individual characteristics.
Get rid of dryness and peeling of the skin
Dryness and peeling of the skin of the body is a problem familiar to many, especially in the off–season. Hard water, dry indoor air, cosmetics containing surfactants and alcohol, improper nutrition, lack of clean water, irregular care – all these factors can "dehydrate" the skin, cause tightness and irritation, and most often the elbows, knees, shins, feet suffer.
Today we will talk about how to take care of the skin of the body to keep it beautiful, soft, smooth and moisturized at any time of the year.
Before using a moisturizer or nourishing oil, we recommend doing an exfoliation procedure. This will allow the skin to get rid of keratinized cells and start regeneration processes. For deep and at the same time gentle cleansing, we recommend a natural scrub.
Salt body scrub "Vitamin" not only gently exfoliates without injuring the skin, but also cleanses the pores and increases blood circulation, so that the skin is renewed faster. The product has a soft gel consistency, sea salt particles act as an abrasive.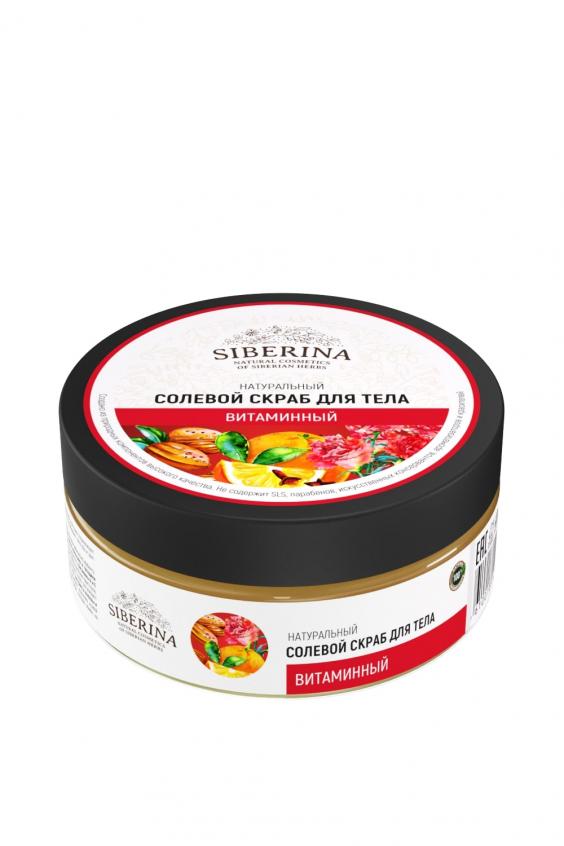 As a scrub, you can also use cosmetic clay – for example, black. It has moisturizing and nourishing properties, tones the skin and is great for fighting cellulite.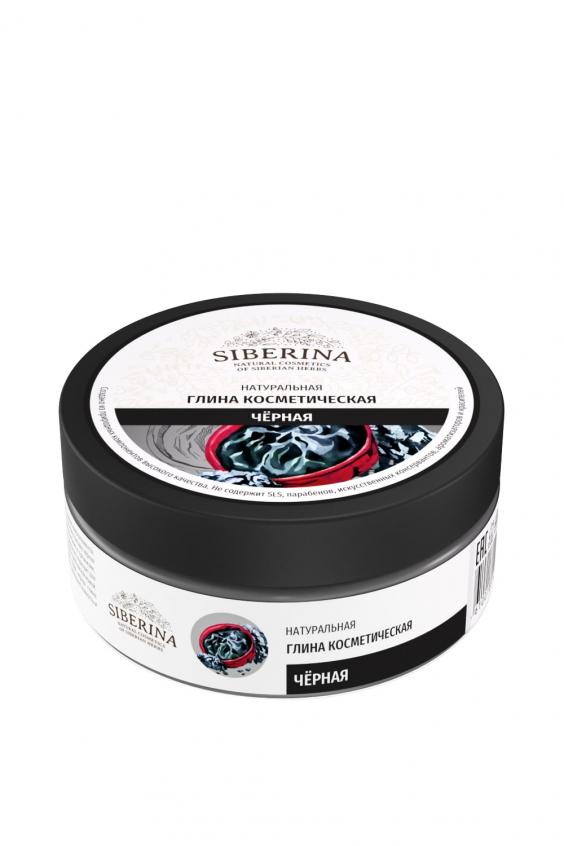 Mix clay and ground coffee in equal proportions, add a couple of drops of your favorite essential oil – and a natural scrub with a powerful exfoliating and lymphatic drainage effect is ready!
After scrubbing, we necessarily apply the cream. A universal option is a body cream "Moisturizing and nutrition" with cocoa, almond and coconut oils, which will restore softness, smoothness and a sense of comfort to dry, dehydrated skin.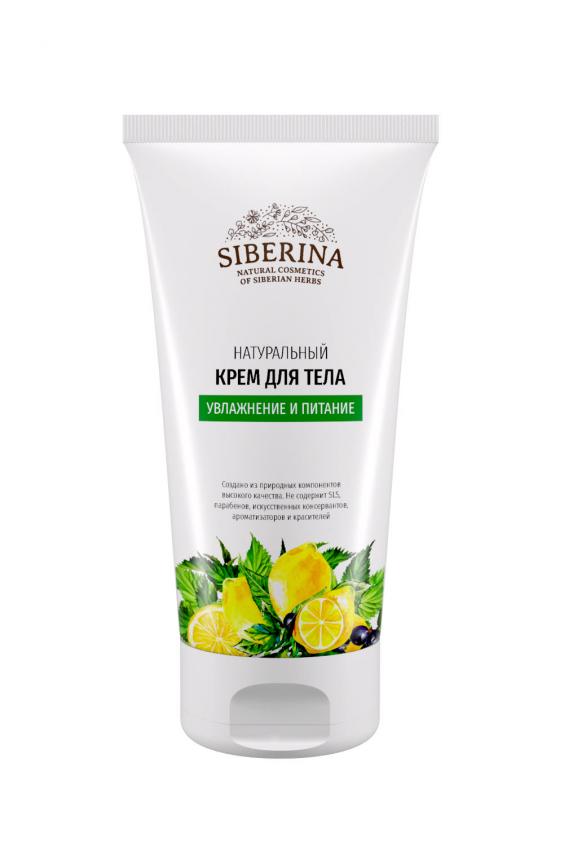 An equally popular product is the Siberian Herbs body cream oil, which intensively nourishes and protects against tightness and peeling.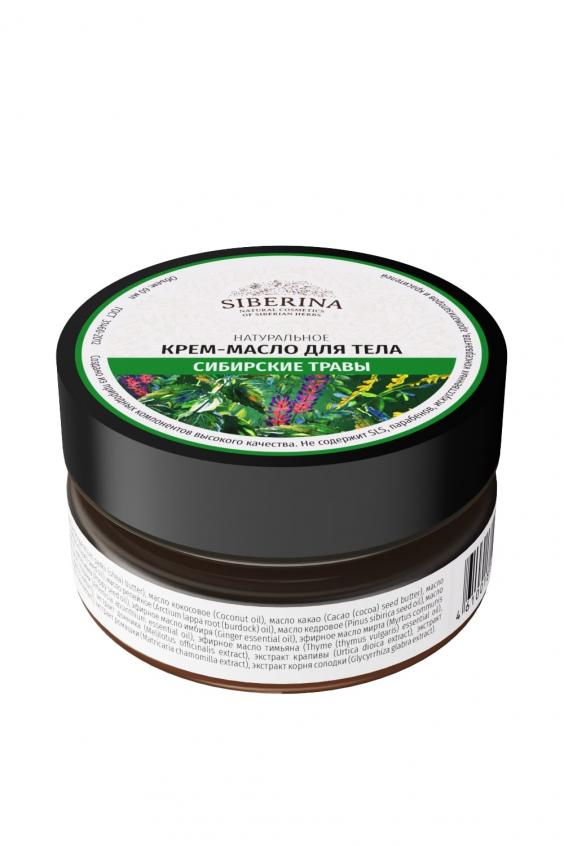 The product has the consistency of butter (very thick, and when stored in the refrigerator – even solid oil), which melts when in contact with the skin and is easily distributed throughout the body.
For lovers of more gentle care, body milk "Nutrition and hydration" with aloe vera gel and a complex of vegetable oils is suitable. It has a light, weightless texture, absorbs quickly and leaves no feeling of stickiness or greasiness. And thanks to a bottle with a dispenser, such a product will be even more convenient to use.
Do not forget to perform the ritual of cleansing and moisturizing the skin with natural SIBERINA cosmetics at least 1-2 times a week and you will see how it will transform!
WE WILL BE GLAD TO COOPERATE
Please contact us:
wholesale1@siberina.com
+7 (8332) 41-90-50 ext. 230