Solid body cream - massage tile CHAMOMILE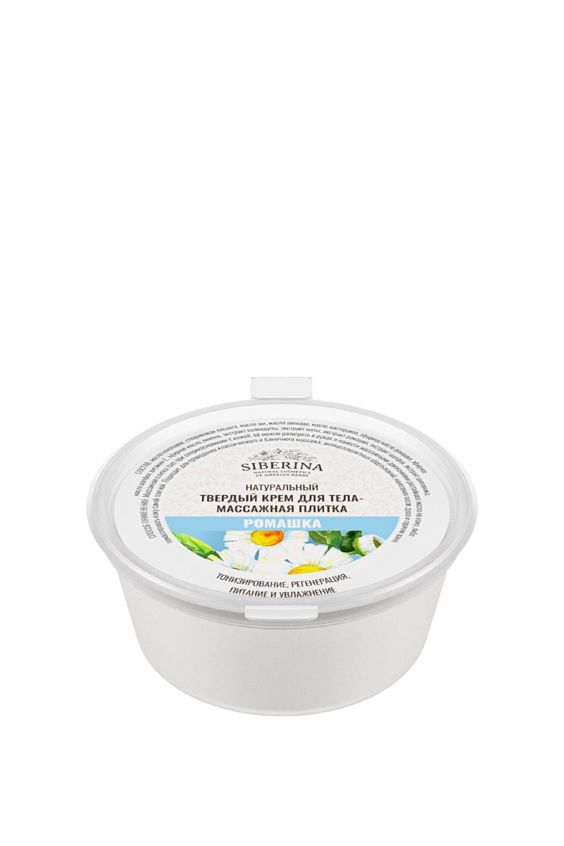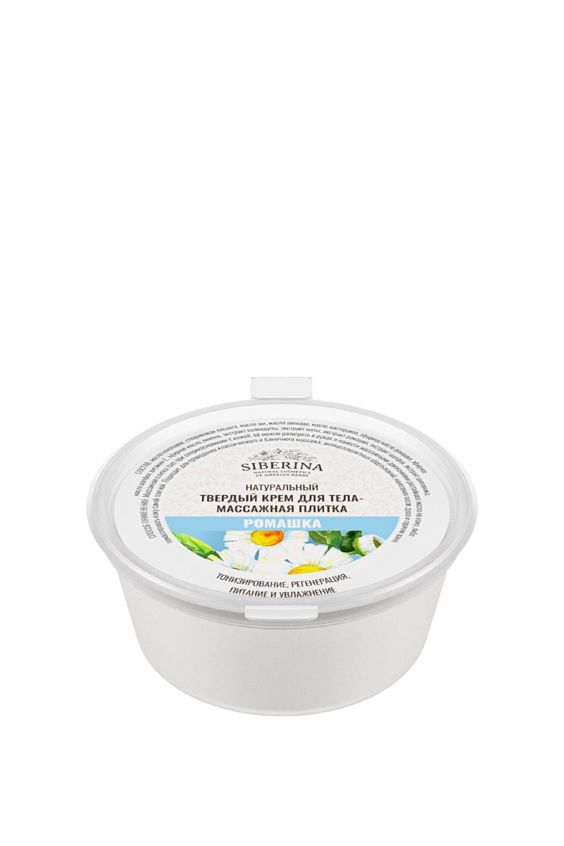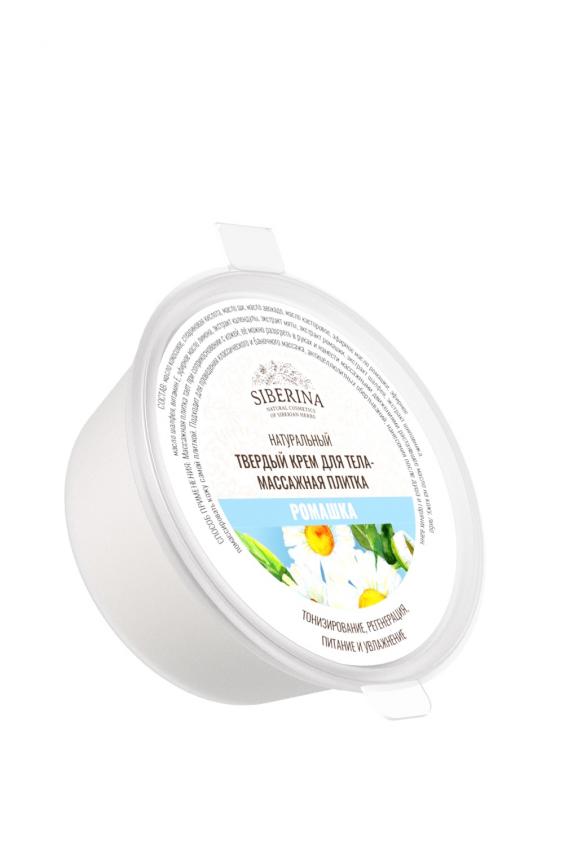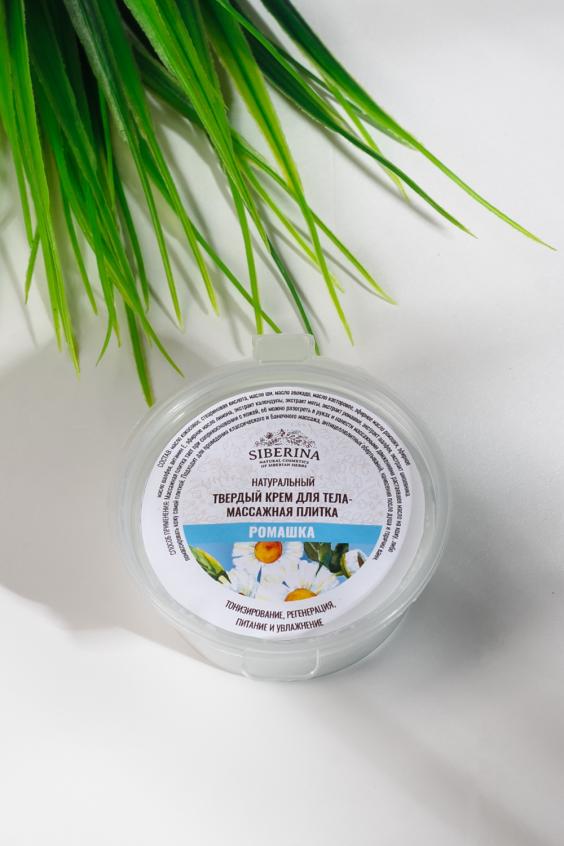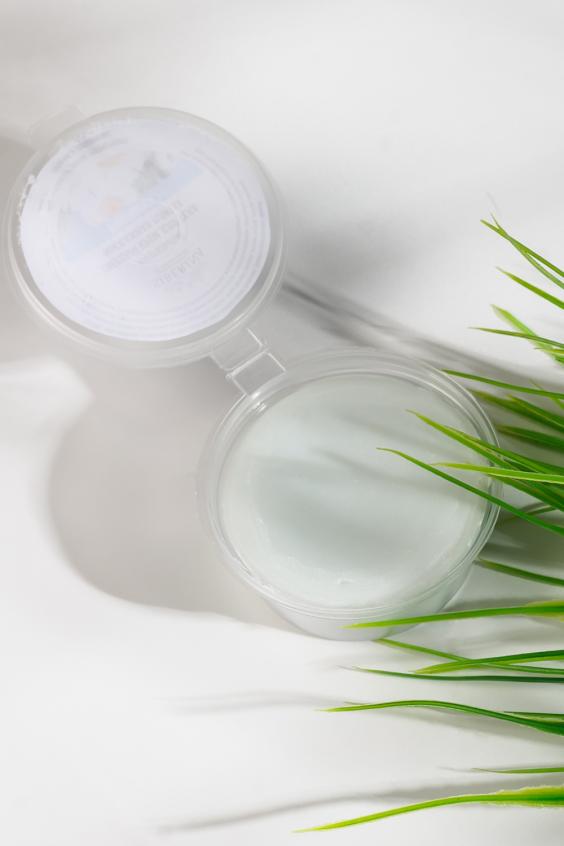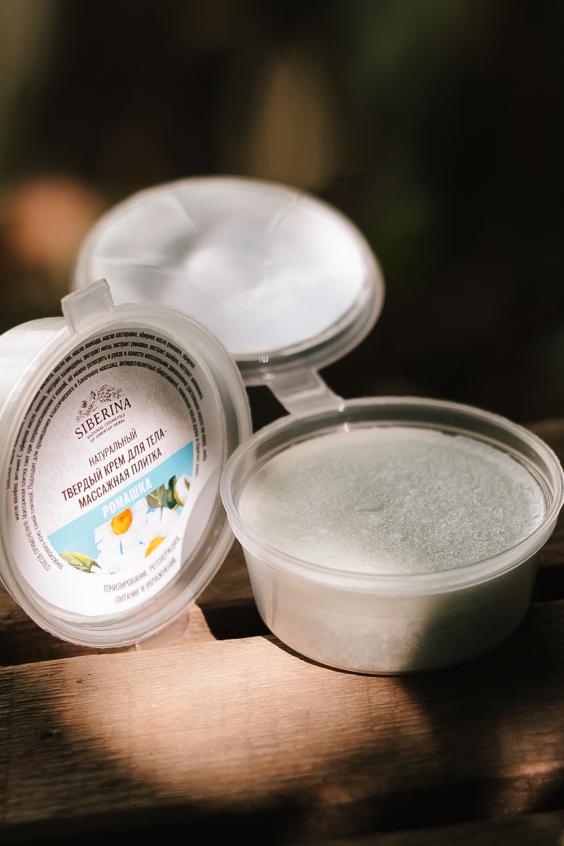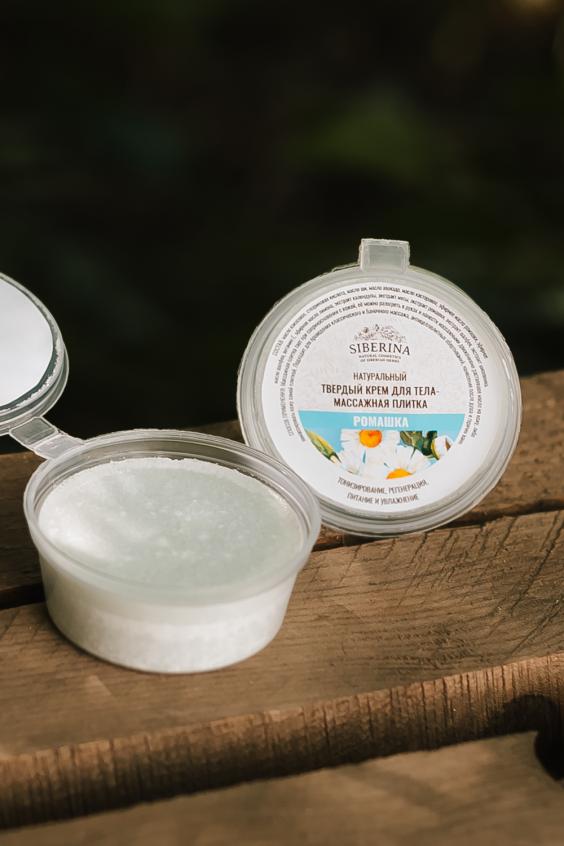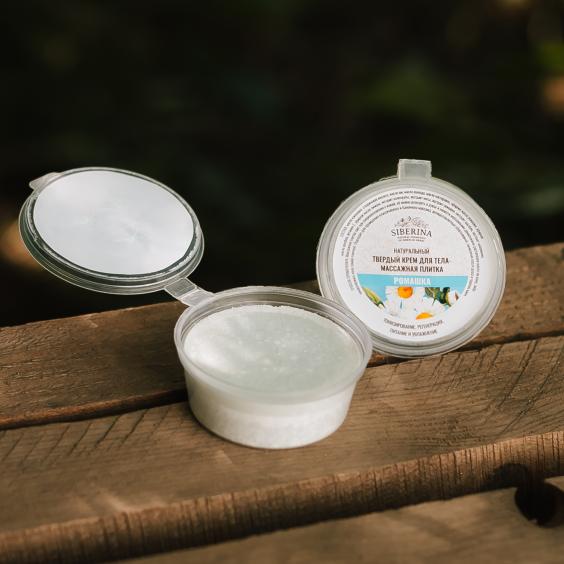 Brand:
SIBERINA
Product code:
MPT(1)-SIB
Design country:
Russia
Production country:
Russia
Care:
Wet cleaning
Weight, gr:
45
Description:
NATURAL SOLID BODY CREAM - MASSAGE TILE CHAMOMILE

Gentle natural skin care will give you a Natural massage tile CHAMOMILE. With a solid texture, massage tile literally melts from contact with Your skin, thereby creating a pleasant relaxing atmosphere of massage. With regular use of massage tiles, Your skin gets the maximum amount of beneficial oils, gradually becoming smoother, firmer and softer. And You get a fresh, well-groomed and radiant image!

COMPOSITION:
coconut oil, stearic acid, Shea butter, avocado oil, castor oil, chamomile essential oil, sage essential oil, vitamin E, lemon essential oil, calendula extract, mint extract, chamomile extract, sage extract, rose hip extract.
INCI: Coconut oil, Stearic acid, Butyrospermum Parkii Shea Вutter, Persea Gratissima Avocado oil, Ricinus communis seed oil, Chamomilla recutita essential oil, Salvia officinalis essential oil, Tocopheryl Acetate, Limonum essential oil, Calendula officinalis extract, Menhta piperita extract, Matricaria chamomilla extract, Salvia officinalis extract, Rosa cinnamomea extract.

ACTIVE INGREDIENTS AND THEIR ACTION:
Oil massage tile is an exquisite hard cream that melts from the gentle warmth of your hands. Made of high quality vegetable oils. Quickly absorb. Does not give the feeling of the film on the skin. Keeps the skin hydrated for a long time after a shower or bath.
COCONUT and SHEA BUTTER nourishes each cell with life-giving moisture, quickly returning freshness, radiance and comfort, making the skin soft and supple. ESSENTIAL OILS of CHAMOMILE and SAGE to moisturize and relieve inflammation and itching. LEMON ESSENTIAL OIL tightens skin, improves tone of tissues. EXTRACTS of MINT and CHAMOMILE improve blood circulation in the epidermis, relieve swelling. ROSEHIP EXTRACT hydrates and nourishes the skin.

METHOD OF APPLICATION:
Massage tile melts in contact with the skin, it can be heated in the hands and apply massage movements melted oil on the skin, or massage the skin with the tile itself. Suitable for classical and cupping massage, anti-cellulite wraps, application after a shower and hot baths.

PACKING: 50 ml

EXPIRY DATE: 1 year, 3 months after opening.