Sensitive issue: Teen and hygiene
Parents of teenagers have a hard time: in addition to the difficult period of personality formation and establishing relationships at school, at this time there is also the question of self-care, the choice of daily hygiene products and the first care cosmetics.
Hormonal changes are not in vain – a teenager can start sweating more than usual, an unpleasant smell appears, which brings discomfort to himself and others. Add here skin problems: pimples, acne, increased oily skin and greasy shine – all this greatly affects the self-esteem of the child.
To get rid of these problems or at least minimize them, it is important not only to choose good cosmetics for care, but also not to forget about the daily rituals of personal hygiene.
This is especially true for boys, because girls, as a rule, like to take care of themselves and spend a lot of time in the bathroom. It is important to explain to your teenage son that a morning shower and the use of deodorant are as important as brushing your teeth. In this case, cleanliness is the key not only to health, but also to self–confidence!
At SIBERINA, we have developed a special cosmetics for teenagers that takes into account the peculiarities of the development of the body and the condition of the skin during this period. In the composition of teenage products there are natural anti-inflammatory and antiseptic components that act gently and gently, do not dry the skin and do not clog the pores.
So, let's get acquainted with the teenage series for boys from SIBERINA – it has everything to help a child look good and feel the same.
Cleansing and refreshing shower gel
Our shower gel "Mild cleansing and prevention of rashes" with zinc will be a great start to a productive day! The invigorating fragrance will make a daily shower as pleasant as possible and will help you wake up.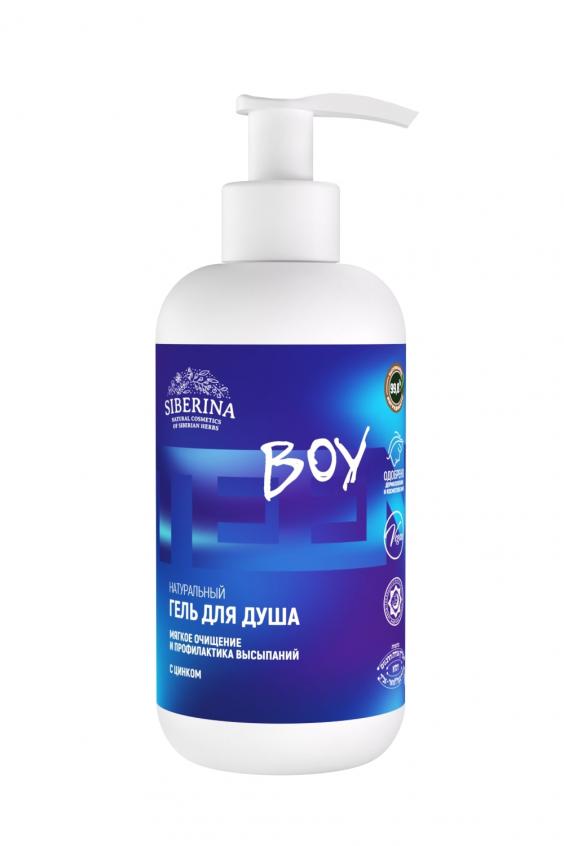 And what's in the composition? Zinc salt, extracts of celandine and birch bark, tea tree essential oil – all these components are excellent for caring for problem skin: gently dry out inflammation, eliminate greasy shine and redness, help get rid of acne. Freshness, cleanliness and comfort are provided!
Deodorant with zinc salt and aluminum-potassium alum
After a shower, it is important to use deodorant. And if sweating is increased, and additional protection may be required during the day, you can take a bottle of deodorant with you (it is quite compact and does not take up much space) to update, for example, before training.
The product is based on aluminum–potassium alum, which fights bacteria and thus protects against unpleasant odors, as well as naturally reduces sweating.
It is important that natural deodorant does not clog the sweat glands, which means it will not cause dryness and irritation of the skin, as it can be with a conventional antiperspirant.
In our assortment you will find teenage deodorants with different flavors: there is a "Forest freshness" with essential oils of cedar, rosemary and sage, as well as a "Fruit charge" with a fresh aroma of lemon and orange.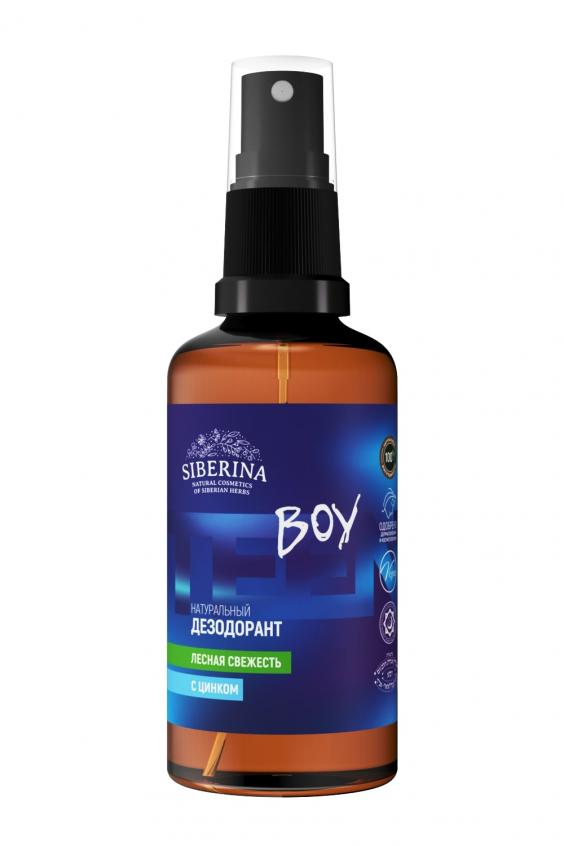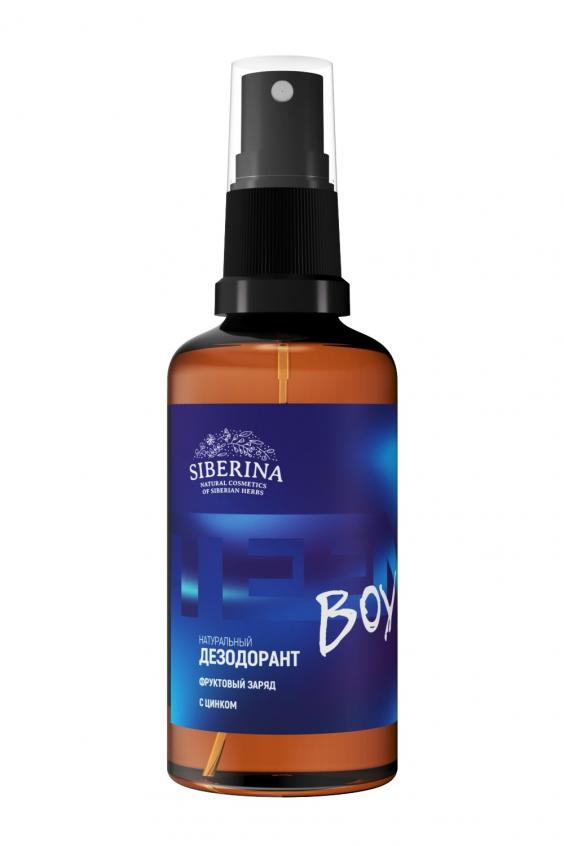 Another cool feature of our deodorants is that they do not stain clothes, do not leave yellow marks on light T–shirts and do not crumble. Agree, a great bonus when white is in fashion.
Toothpaste for fresh breath
The final stage of daily hygiene is, of course, brushing your teeth. Thanks to this ritual, the child will be able to maintain a healthy and beautiful smile in the future, and also will not experience discomfort due to bad breath.
Be sure to back up this rule with your example – after all, children always look at their parents. Try our natural toothpaste "Eucalyptus" for comprehensive care of teeth and gums. It is suitable for the whole family: it protects against caries, gently whitens tooth enamel and perfectly refreshes the breath.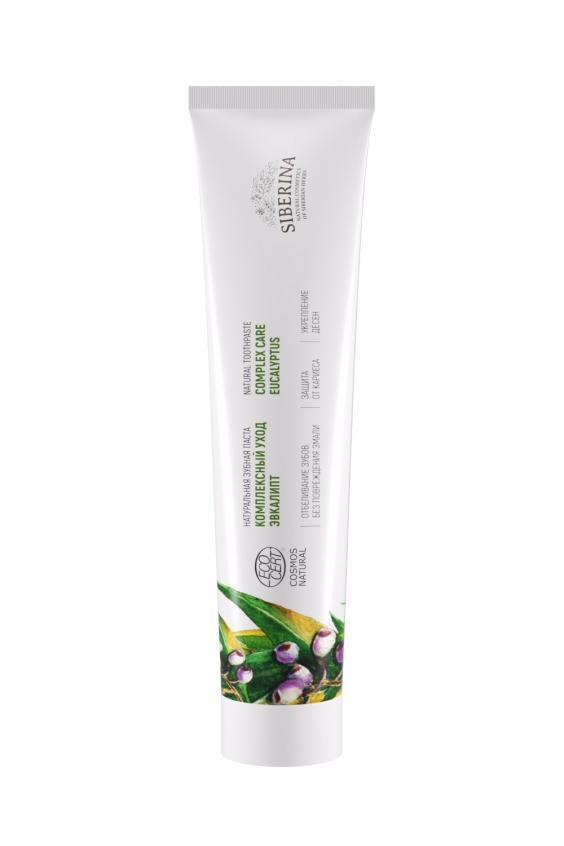 The paste has an optimal abrasiveness index of RDA – 70, so it is suitable for daily use.
Our advice: be sure to support your child in a difficult teenage period and instill useful habits to take care of yourself from youth. And SIBERICA natural cosmetics for teenagers will help you with this!
Soap that does not dry the skin
Dry skin is a common problem, which is especially susceptible to the delicate skin of the hands. Temperature changes, windy weather, aggressive detergents – all this does not pass without a trace. Peeling, itching and discomfort appear – agree, the phenomena are not the most pleasant.
How to protect the skin of your hands and make it softer and velvety? First, of course, choose a good hand cream. How to choose it – read here.
And today we want to tell you about natural soap that does not dry and does not irritate the skin. Yes, yes, it happens!
Solid handmade soap from SIBERINA is a combination of nourishing oils, natural surfactants, herbs and vitamins. This composition avoids dryness, moisturizes and softens the skin, as well as strengthens its protective barrier.
Why is our soap special? We found at least 6 reasons:
1. Created manually, each bar of soap is unique
2. It has a safe and eco-friendly composition, suitable for children
3. Takes care of your skin, does not contain any aggressive surfactants and chemicals
4. It is convenient to hold in your hand thanks to the thoughtful size and shape, the soap does not slip out of wet hands
5. Universal product – can be used for washing hands and body
6. Packed in a stylish box with an individual design – such a soap is not a shame to give!
And here's another reason to try our soap – a large selection of flavors for every taste: floral, herbal, coniferous, there is even soap with the smell of mulled wine! Below is our selection of different types of natural soap. Choose your favorite :)
Honey soap with the addition of natural bee products – honey and propolis – gently cleanses the skin, has a pleasant delicate aroma.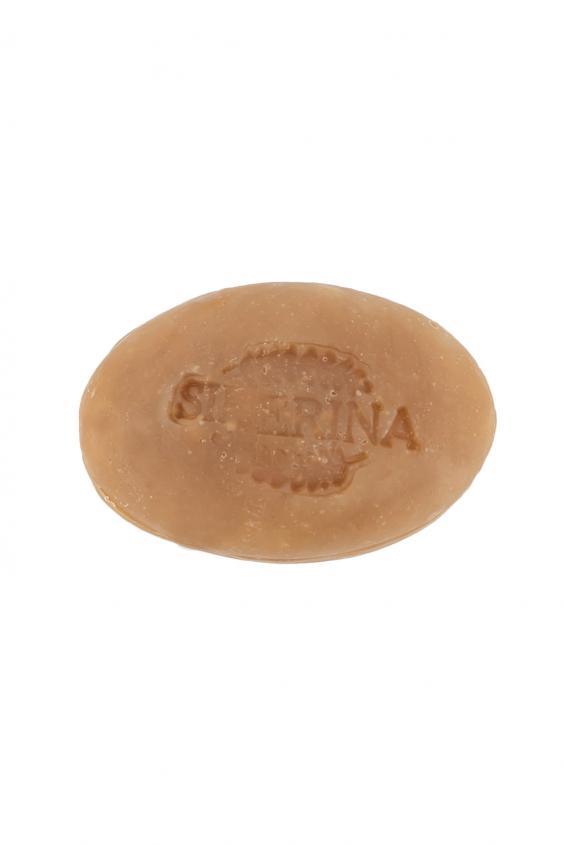 Thanks to honey and almond oil, the soap perfectly heals cracks and wounds on the hands, relieves dryness, redness and inflammation. What you need in the autumn period, especially if you like to walk without gloves.
Incredibly fresh and invigorating pine aroma of cedar soap will help you wake up and cheer up in the morning! Cedar oil, which is part of its composition, has powerful protective properties, nourishes dry, thinned and fading skin.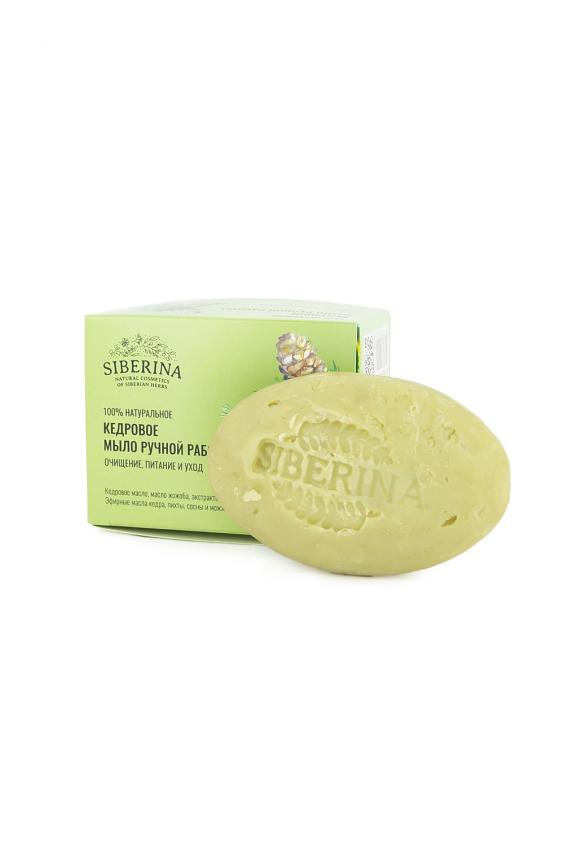 Thanks to the antibacterial essential oils of cedar, juniper, fir and pine, soap is also suitable for the care of oily and problematic skin, perfectly disinfects and cleanses the skin, but without the dryness and tightness characteristic of conventional industrial soap.
Another soap with a bright, fresh and rich smell is mint soap. In addition to oils, we also added real crushed mint leaves to the composition, as well as spirulina algae, rich in amino acids, proteins, minerals and vitamins that our skin needs.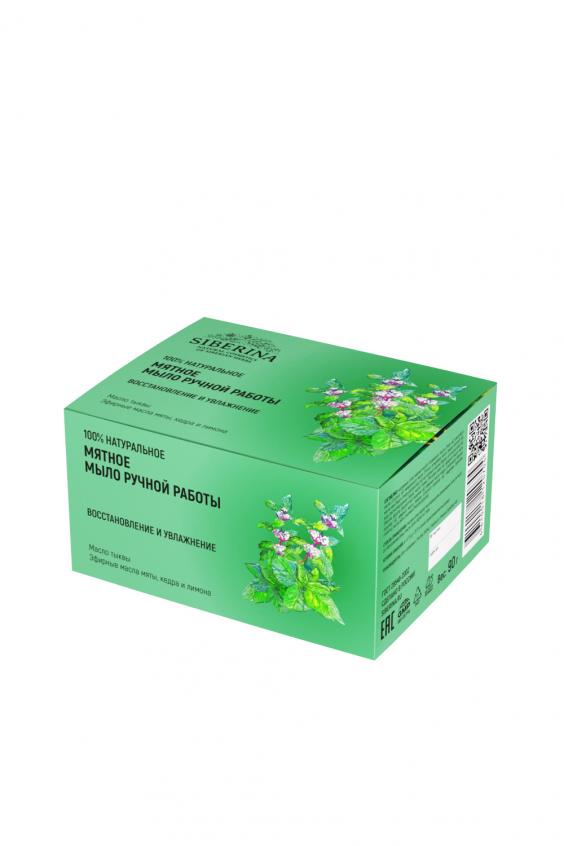 The result is a soap that has wonderful cleansing and moisturizing properties, a toning effect and, of course, a cool aroma.
If you prefer floral scents, we have soap "Rose" with a subtle aroma of blooming roses, silk proteins and almond and shea butter in the composition. This soft soap will give your skin maximum tenderness, making it smooth, velvety and elastic.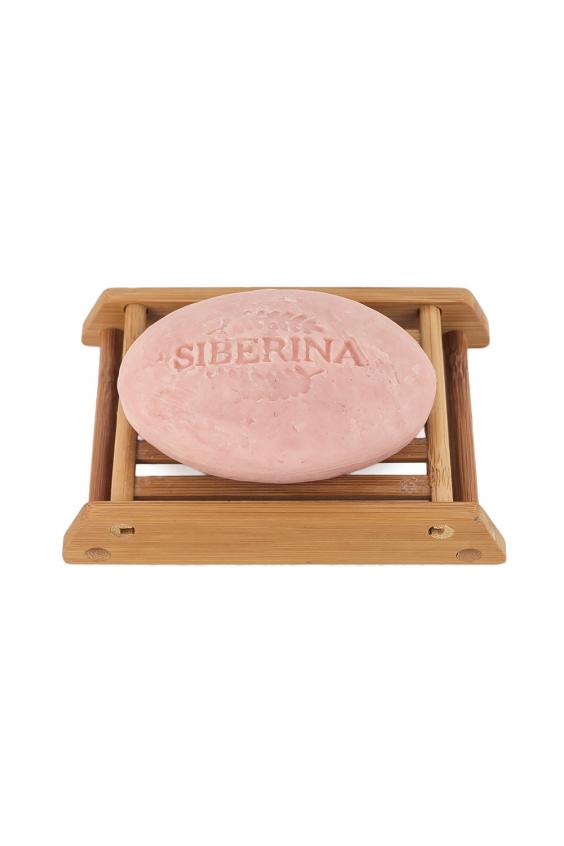 And, of course, we could not ignore the lavender beloved by many – in our assortment you will find as many as 2 types of soap with the aroma of this beautiful plant, known for its anti-inflammatory, regenerating and moisturizing properties.
Firstly, it is a "Castilian" soap. We will recommend it, first of all, to fans of traditional toilet soap.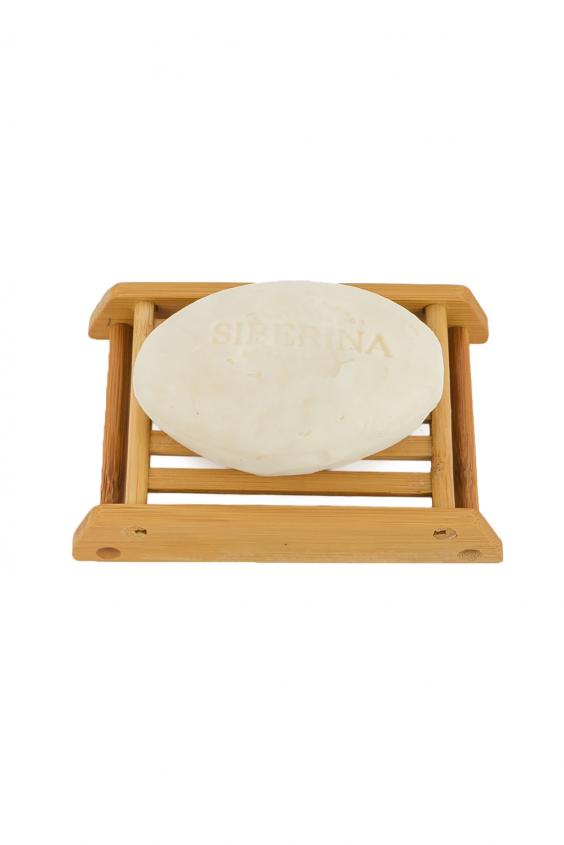 The fact is that Castilian soap is created according to classic soap-making recipes (which were developed more than a century ago!) and contains 90% of real olive oil. It is thanks to him that soap perfectly moisturizes and softens the skin, and the soft, soothing aroma of lavender gives harmony and joy.
Secondly, we have Lavender and Citrus soap. Here the aroma of lavender is no longer solo, it is complemented by lemon and citronella. It turned out to be a very interesting combination, at the same time tender and fresh. Try it!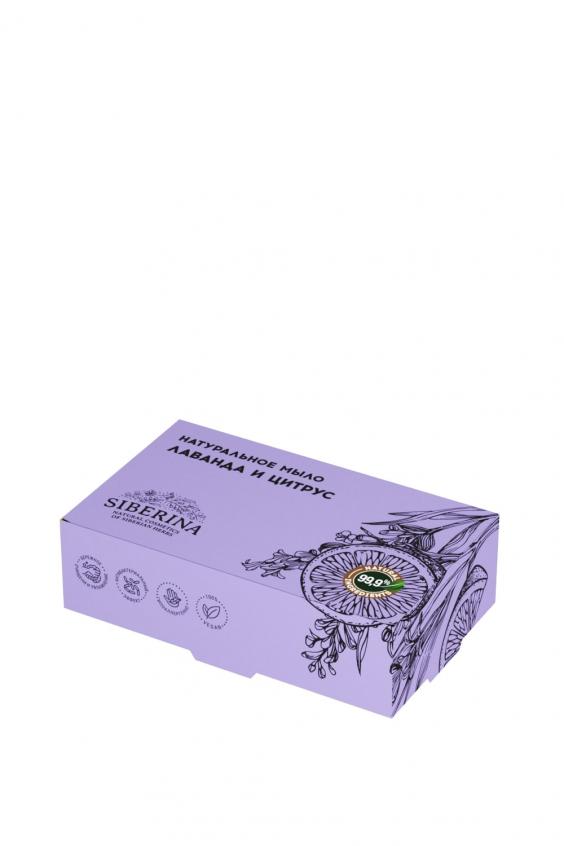 In addition to the wonderful aroma, the soap boasts good cleansing properties and provides gentle daily skin care, soothing, nourishing and preserving its beauty and health.
Choose a fragrant natural soap in the SIBERINA catalog – with it you will forget about dryness and tightness of the skin after washing your hands!
Essential oils against colds
The change of seasons does not pass without a trace for the body: in autumn and spring we tend to get colds more often. This is especially true for children, although headache, runny nose, sore throat can also cause great discomfort to adults.
Is there a universal remedy that will help protect against colds, and if you are already ill – to alleviate its symptoms? There is! These essential oils are our favorite natural helpers that can be used not only for skin and hair, but also for effective, and most importantly – safe aromatherapy for colds. They have a beneficial effect on the body:
they have antiseptic and antiviral effects
relieve nasal
congestion reduce headache and general malaise
disinfect the indoor air and prevent the spread of bacteria
What essential oils are suitable for the prevention of colds?
There are many of them: lavender, juniper, geranium, mint and lemon balm, tea tree, eucalyptus, fir and generally all coniferous oils, cloves, cinnamon, sage, thyme.
How to use them?
There are several ways, choose which one is more convenient for you:
- add an aroma lamp, an aroma diffuser or an air humidifier (if the device model does not prohibit this)
- do inhalations, cold and hot compresses
- spread oil-scented sachets around the house
- apply them pointwise, for example, on whiskey to relieve a headache
- add to a bottle with a spray gun and spray into the air
- option for work: wear an aroma bottle or just put a cotton pad soaked in oil next to the table and periodically inhale the fragrance

SIBERINA essential oils are 100% natural products without any impurities and additives, obtained by steam distillation of different parts of plants (leaves, flowers, fruits, etc.), thanks to which the oils retain maximum useful properties.
Important reminder: any essential oil is a highly concentrated product, so do not use it in its pure form, be sure to mix it with any base oil first. The simplest option is olive oil, which many people have in the kitchen.
One of our sales hits in the autumn period is a complex of essential oils "Ear–throat-nose", created specifically to maintain immunity, strengthen the natural forces of the body and increase resistance to infections and viruses.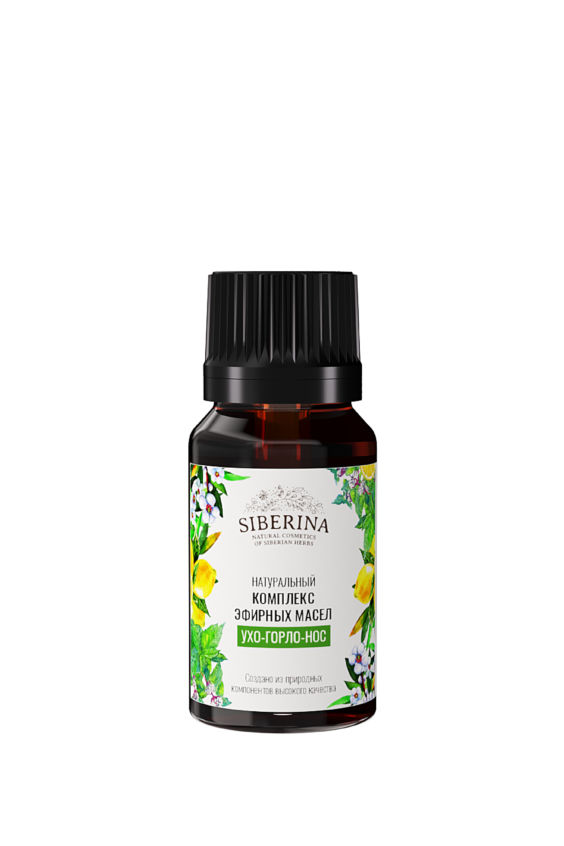 The combination of essential oils of tea tree, fir, eucalyptus, mint and cinnamon gives a bright aroma and facilitates breathing, and also has an antiviral effect.
To relieve nasal congestion and reduce headache, use mint essential oil. Mint is a natural antiseptic, has an anti–inflammatory, cooling and toning effect, activates the immune system.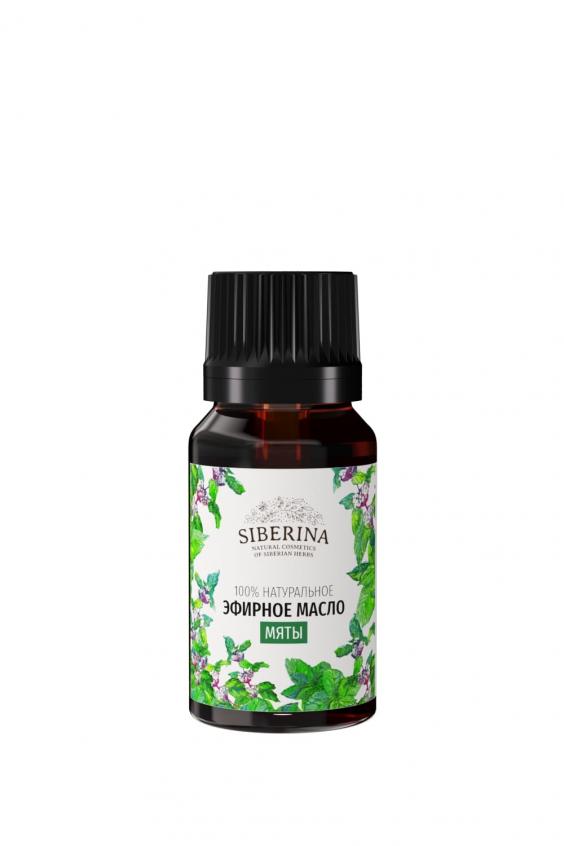 Eucalyptus essential oil with a rich fresh aroma is one of the most popular products for inhalation. It has powerful antibacterial properties, reduces inflammation and is an excellent support for the body in the cold season.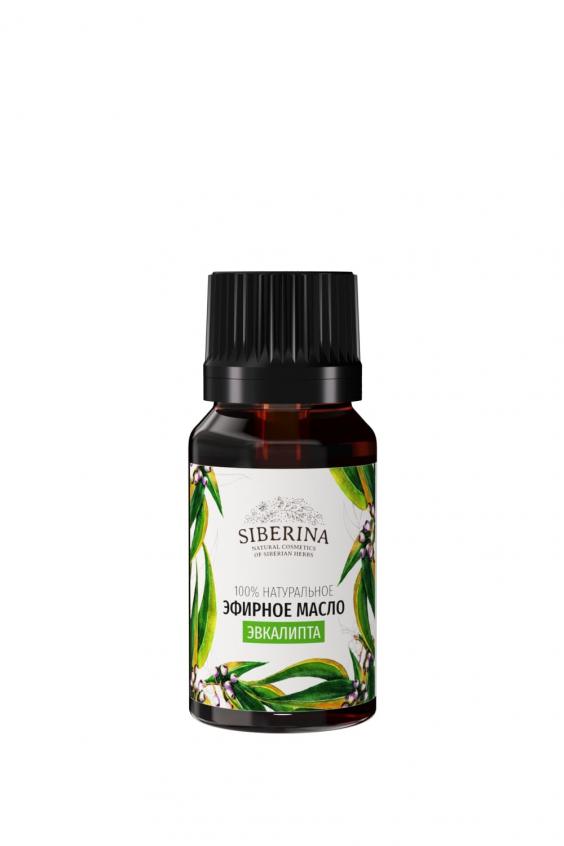 Geranium essential oil is another great natural helper if you get sick. It has an antiseptic and restorative effect, is suitable for inhalations, cold and hot compresses, acupressure of the wings of the nose and for air disinfection.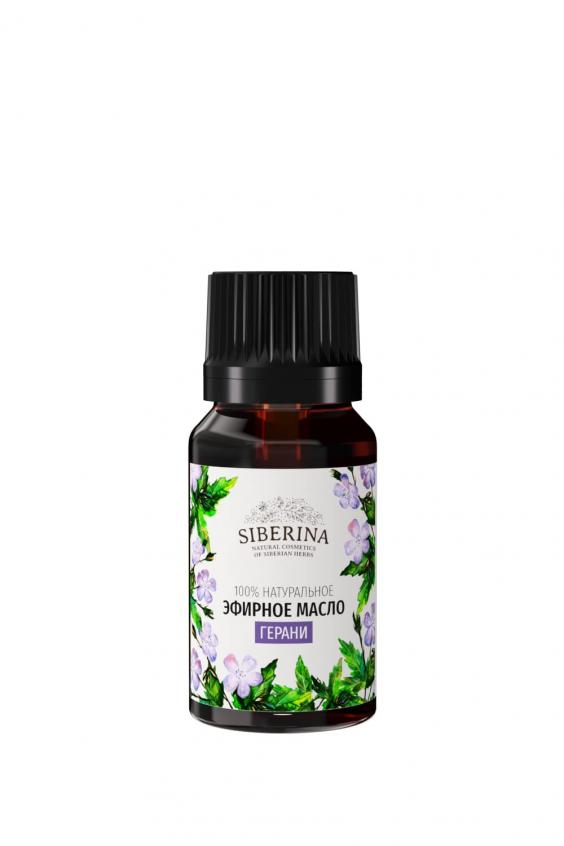 Juniper essential oil is not only very pleasant to inhale due to its soft aroma (it's like you're in a coniferous forest!), it is also very useful, because it has powerful bactericidal properties, facilitates breathing in respiratory diseases and increases the body's defenses, helping to fight colds.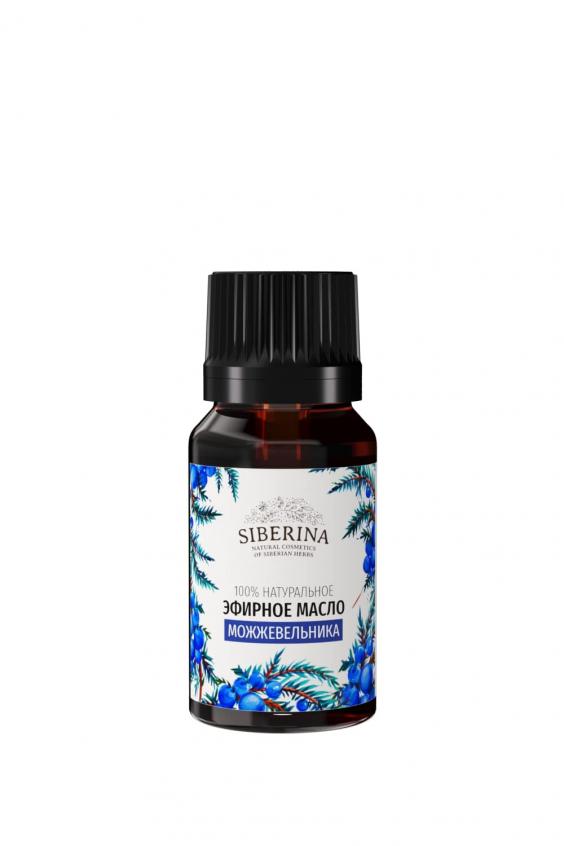 Use the power of natural essential oils to prevent colds and be healthy!
Products for home manicure
Well–groomed hands with a beautiful, neat manicure are the "business card" of any woman, it always gives self-confidence and creates a pleasant impression among others.
Despite the abundance of beauty salons and professional nail masters, today many women prefer to do manicures at home, on their own. It's not that difficult, but there are a lot of advantages: you can do it in a comfortable environment, without wasting money and time on the way to the salon.
In addition, this process can also become a pleasant beauty ritual when you devote time to your beloved. To do this, you can equip yourself with a special corner where everything you need will be at hand, turn on your favorite music, put an audiobook, movie or TV series in the background, light incense sticks or candles.
If you are still a beginner in home manicure, catch a step-by-step guide on how to make this procedure more convenient, easier and faster with the help of natural SIBERINA cosmetics. Let's make a reservation – it will be about the treatment of hands and nails, without varnish.
Step 1
To begin with, we will make a hand bath – so the skin around the nails and cuticle will become softer, it will be easier to process them. You can add a little of our Lavender bath salt to the water.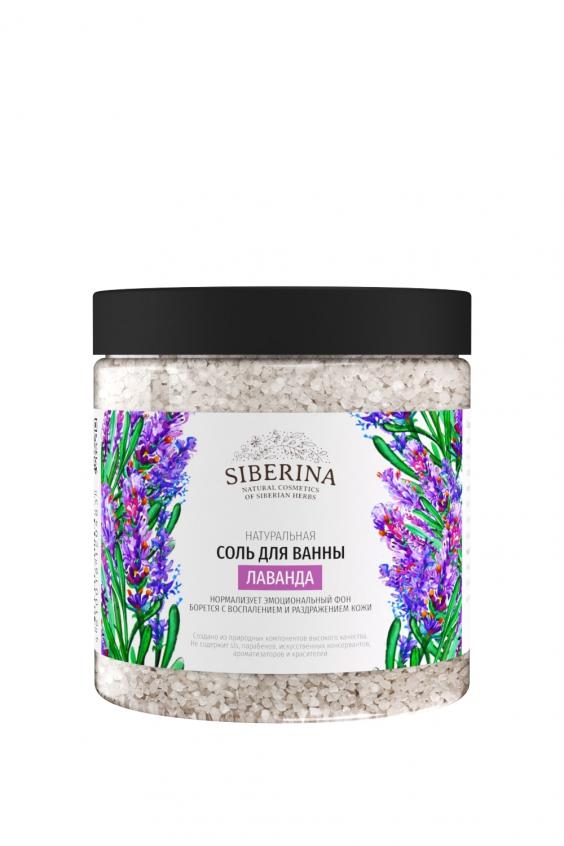 Sea salt strengthens nails, jojoba oil makes the skin smooth and velvety, and lavender essential oil gives an incredible floral fragrance that perfectly soothes and relaxes. 2 in 1 effect: both care and aromatherapy!
Step 2
Blot your hands with a towel so that the skin becomes dry, and then use a means for softening and removing cuticles. It will help to avoid skin damage during the manicure process.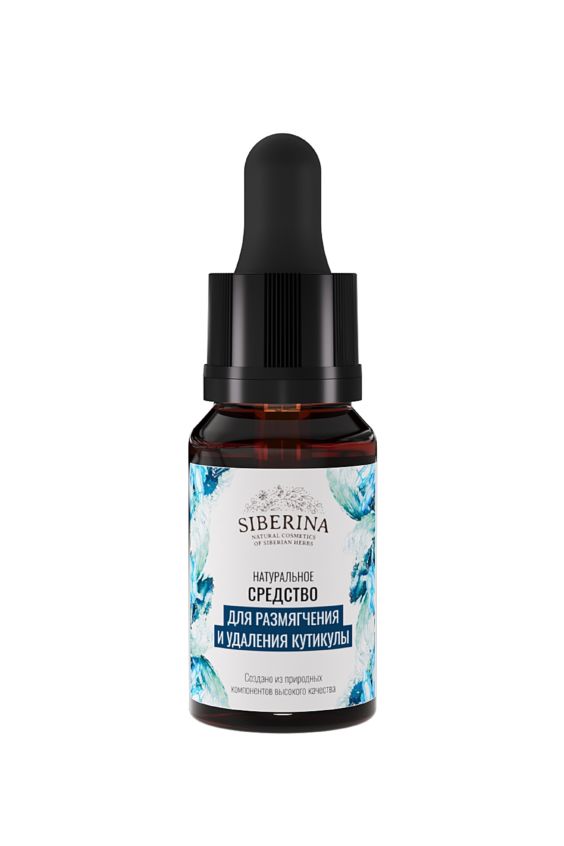 Add just a couple of drops (the product is easy to dose with a convenient pipette), wait 2-3 minutes and start the procedure. You can push the cuticle away with an orange stick or a manicure pusher – whichever is more convenient for you. If you prefer an edged manicure, then you can use scissors.
Step 3
After removing the cuticle and giving the nails your favorite shape, use a multivitamin complex of nail and cuticle oils.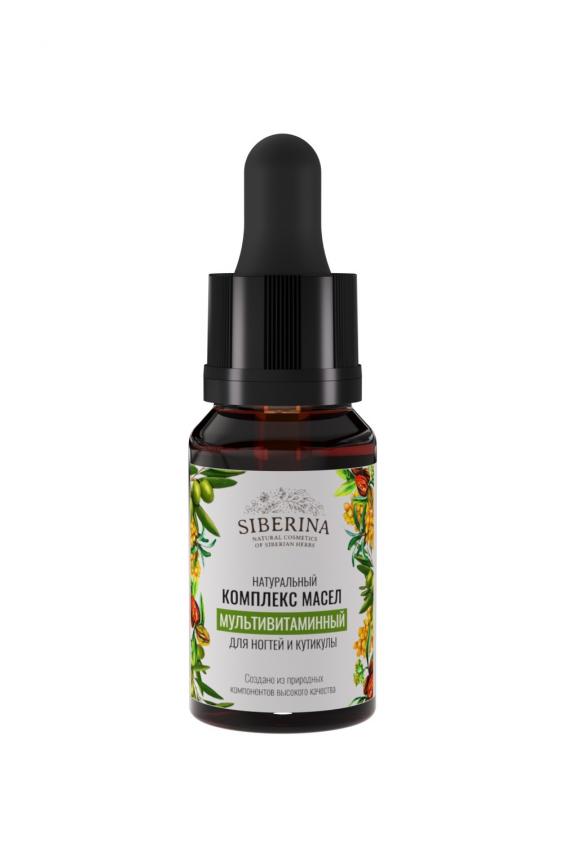 This is an ideal combination of 8 vegetable oils that nourish and strengthen the nail plate, give the nails smoothness and shine, and also protect the skin around the nails from dryness and the appearance of burrs. Just apply oil to the nails and massage until completely absorbed – this procedure takes a minimum of time, and it is very useful for nails.
Step 4
Do not forget to maintain the beauty of your hands and nails daily, this is especially important in the autumn-winter period, when the skin dries and flakes more often than usual.
To do this, wash the dishes and do the cleaning in rubber gloves, protect your hands from the cold outside and always keep a nourishing cream on hand – for example, it can be our hand and nail cream "Moisturizing, nutrition and strengthening" with coconut oil, calendula and sea buckthorn.
It has a light texture, absorbs quickly, and thanks to the compact tube, it is convenient to take it with you to the office and use it during the day.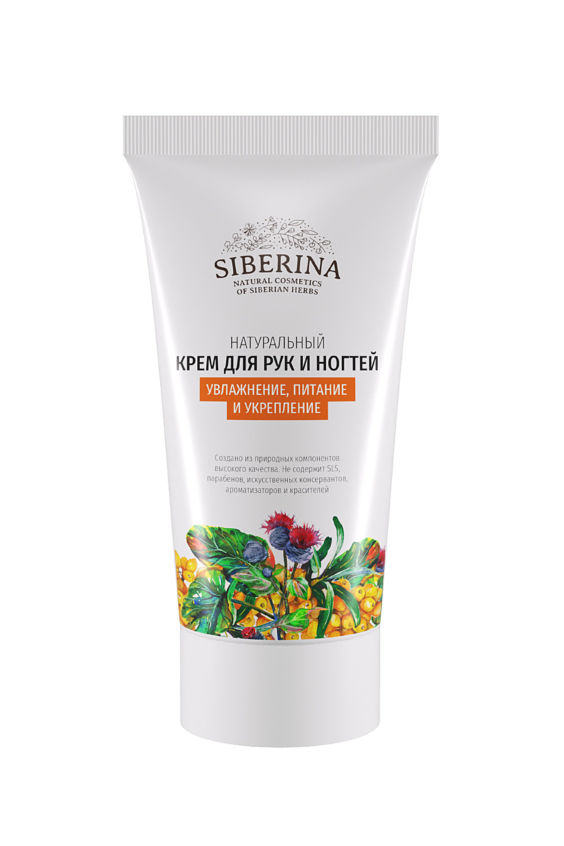 We also advise you to take a closer look at a nourishing night cream for hands and nails with macadamia oil. It works while you are resting: restores and strengthens the protective lipid barrier, regenerates and soothes irritated skin. Use the cream before going to bed, to enhance the effect, you can apply a thicker layer, like a mask, and put on cotton gloves.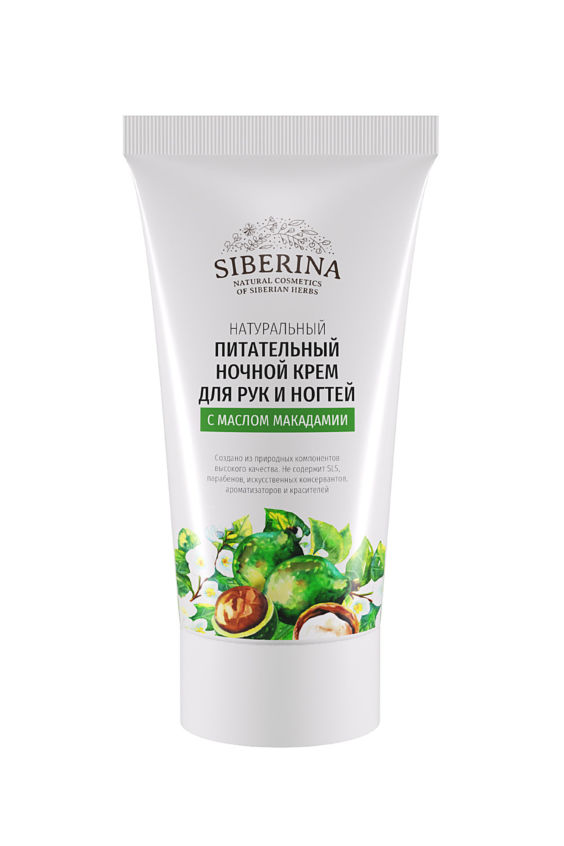 Try a home manicure with natural hand and nail products from SIBERINA – it's simple, fast and convenient!
WE WILL BE GLAD TO COOPERATE
Please contact us:
wholesale1@siberina.com
+7 (8332) 41-90-50 ext. 230