Why in no case should we skip the skin toning stage?
1. The tonic completes the cleansing and helps to remove the remnants of surfactants from the face.
2. Toning returns the skin to its natural pH level, which makes the skin restore its protective barrier faster.
3. Tonic helps to moisturize the skin.
4. Depending on the composition, a tonic or hydrolate can solve skin problems such as excessive fat, rashes, irritations and many others.
5. When applied to wet skin after the skin tonic, the cream is better distributed over the surface.
Fashionable arguments about the harmful "acidification" of the body do not concern the skin. For her, "sourness" is good. Hydrolipidic mantle — the main protection of the skin from infections, aggressive environmental factors and dehydration — in English is called "acid mantle" (acid mantle). Everything we apply to the skin should ideally match its acidity.
The following have a negative effect on the pH of the skin:
- tap water;
- soap;
- some cosmetic products;
- sea water;
- peelings.
In Siberina, everyone will find a tonic for their skin type and request.
Tonic for face and eyes area "Rejuvenating" refreshes the "tired" look, relieves irritation, has a rejuvenating effect: it stimulates collagen synthesis and improves skin microcirculation.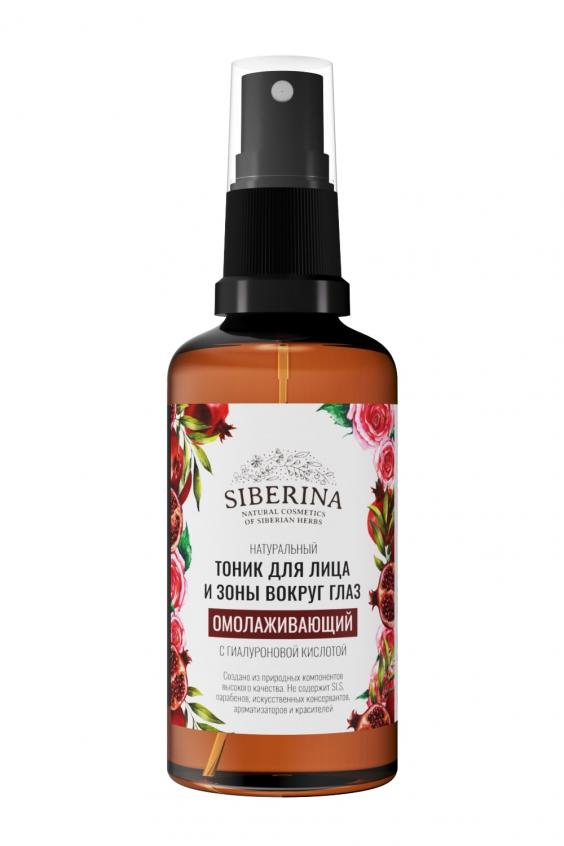 Facial tonic "Anti-stress care" provides skin cells with oxygen. Creates a protective barrier on the skin from pathogenic microorganisms, ultraviolet rays and other negative influences.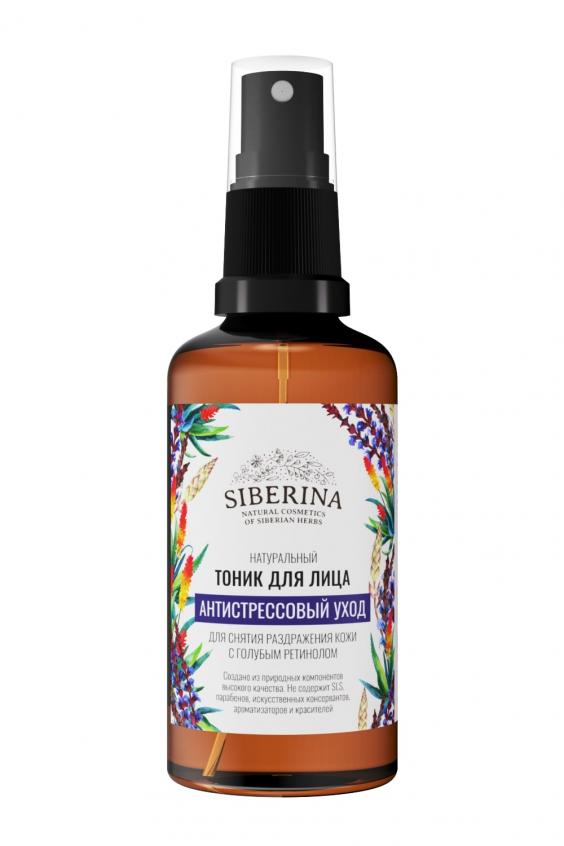 Natural tonic against inflammation and blackheads for oily and problematic skin with azelaic and pyruvic acid reduces inflammation and prevents the appearance of new ones, brightens and narrows the pores. Restores the optimal pH balance.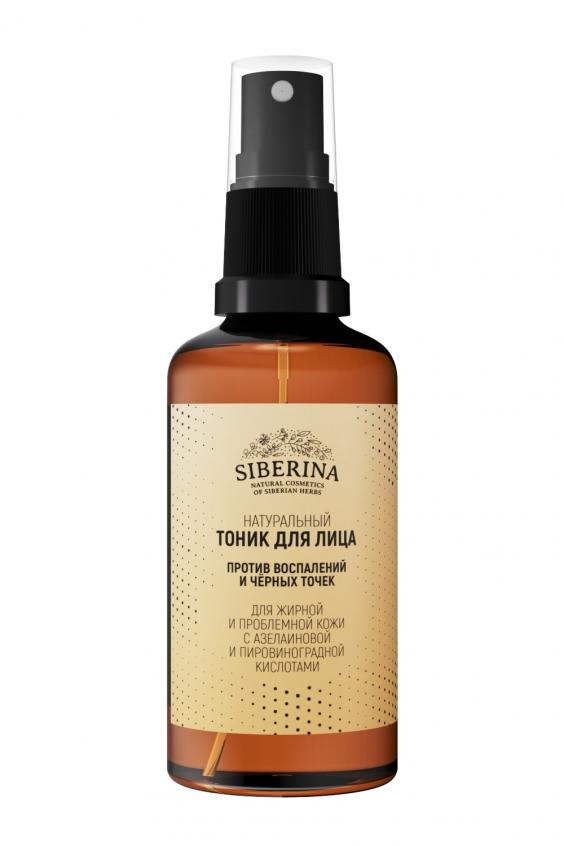 Facial tonic "Mattifying" tones, stimulates and tightens the skin, cleanses the epidermis, visibly narrows the pores, normalizes the activity of the sebaceous glands.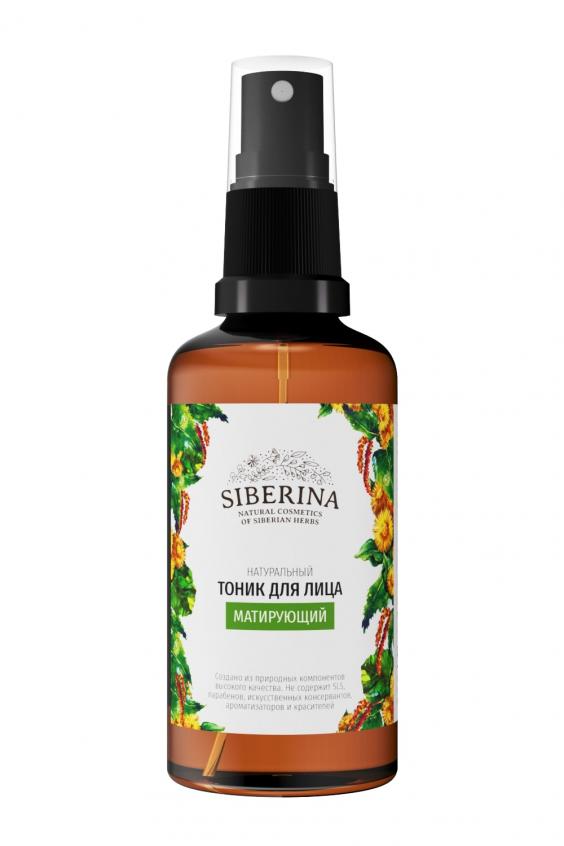 Natural moisturizing hyaluronic tonic for face with vitamin C provides maximum hydration on all epidermal layers, stimulates the work of fibroblasts - cells responsible for the youthfulness of the skin, slows down the natural aging processes and prevents the formation of wrinkles.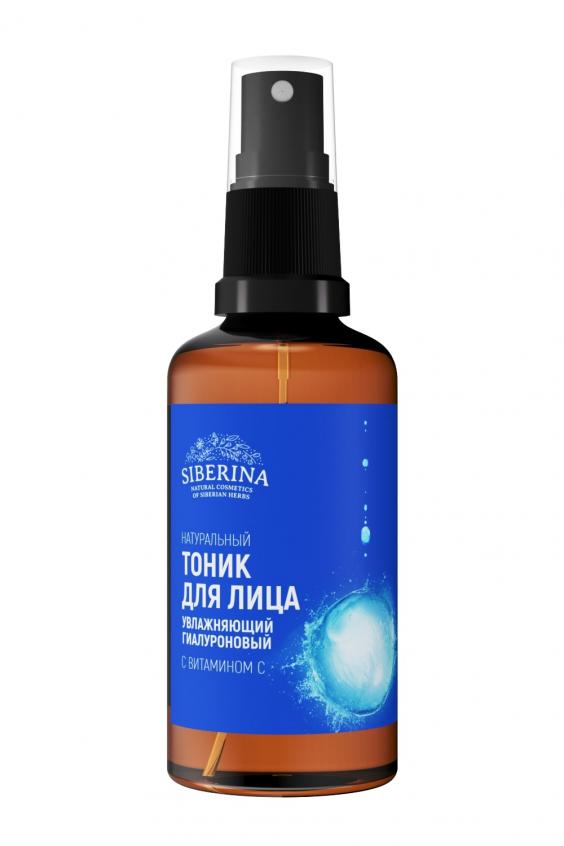 Restoring the lipid balance of the skin
If your skin has changed a lot lately, it seems irritated, and rashes appear on it, it's time to think – perhaps it's all about a broken skin barrier.

The composition of the lipid layer includes free fatty acids (mostly oleic and linoleic), ceramides (the content in the skin is up to 50%) and cholesterol. It protects the skin from the penetration of bacteria, retains water and nutrients. In normal condition, the skin looks moisturized, elastic and elastic. Fluid loss is minimized and the cells function properly.

As a result of violation of this protective barrier , the following visible problems occur on the face:
- looseness;
- loss of skin elasticity;
- obvious dehydration of the skin;
- dryness of the stratum corneum;
- fine wrinkles.
In addition, through the injured lipid layer, various bacteria and toxins can enter the skin, which cause such irritations as:
- eczema;
- dermatitis;
- acne.
The restoration of the lipid layer must begin with washing. Familiarize yourself in detail with the characteristics of your cleanser, perhaps it is it that is the main cause of the destruction of the stratum corneum. All cosmetics that come into contact with the skin should affect the epidermis very gently.
Natural foam cleanser with ceramides for moisturizing, regenerating and protecting damaged skin cleanses the pores of sebum and narrows them, carefully cares for dry skin, reducing sensitivity, smoothes the first wrinkles and gives the skin a healthy, rested appearance.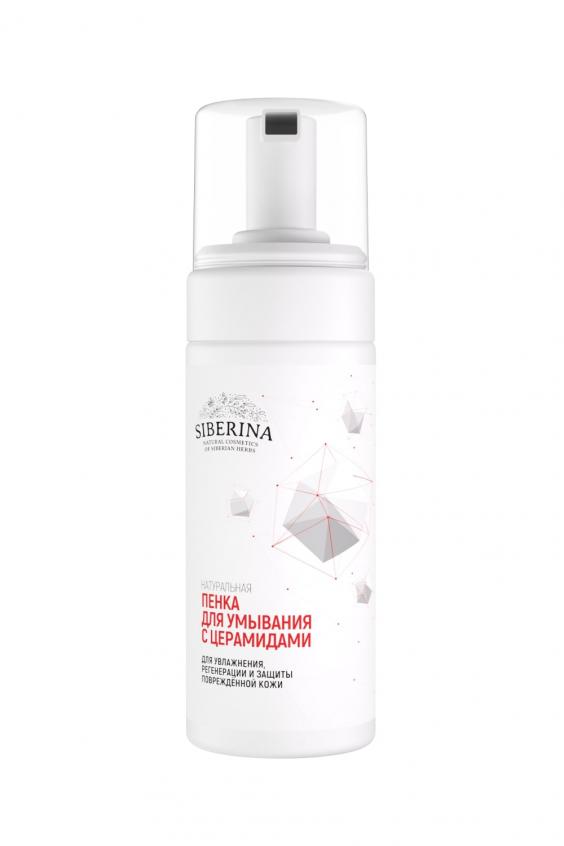 To ensure the restoration of the lipid layer, it needs to be "patched up" with something. For this purpose, lipid particles are used both in the form of pure oils and in combination with other components in cosmetics.
"Evening primrose" – this is how the name of the plant is translated from English, the flowers of which bloom just before sunset. Oenothera seeds are rich in 65 to 80% linoleic and 8 to 14% gamma-linolenic acids. The oil has high regenerating properties, therefore it is very effective in the treatment of skin diseases.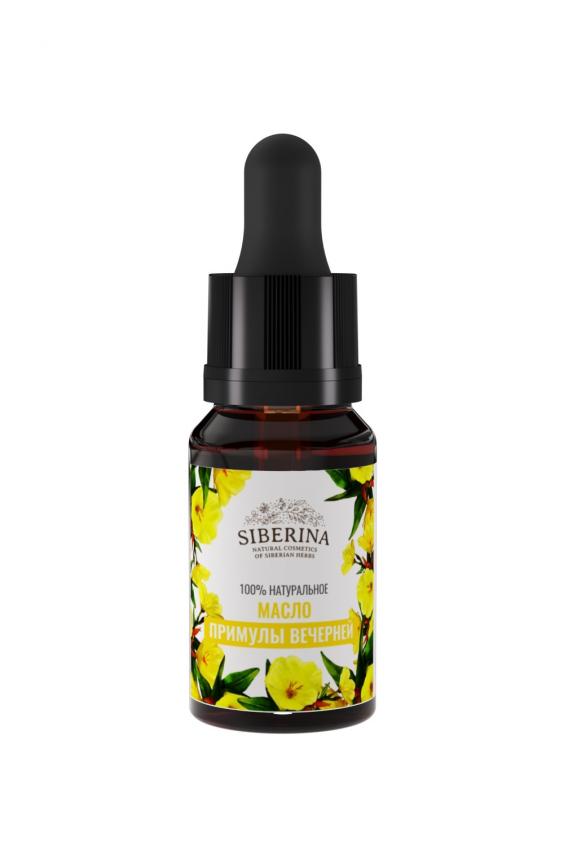 Black currant oil is famous for its high content of linoleic and gamma-linolenic acids. This oil is a part of therapeutic and preventive preparations, helps in restoring the appearance of dry and fading skin. This remedy is a necessary component of anti–aging therapy.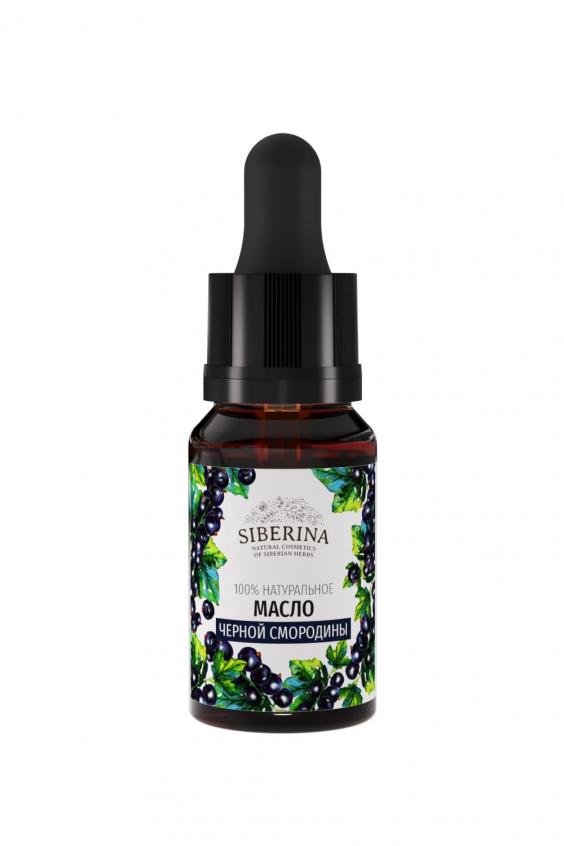 Good hydration of dry skin and limiting the evaporation of moisture through the stratum corneum is another way to restore the epidermal barrier.

Moisturizing Hyaluronic serum-facial fluid with VITAMIN C provides maximum hydration on all epidermal layers, stimulates the work of fibroblasts – cells responsible for the youthfulness of the skin, slows down the natural aging processes and prevents the formation of wrinkles.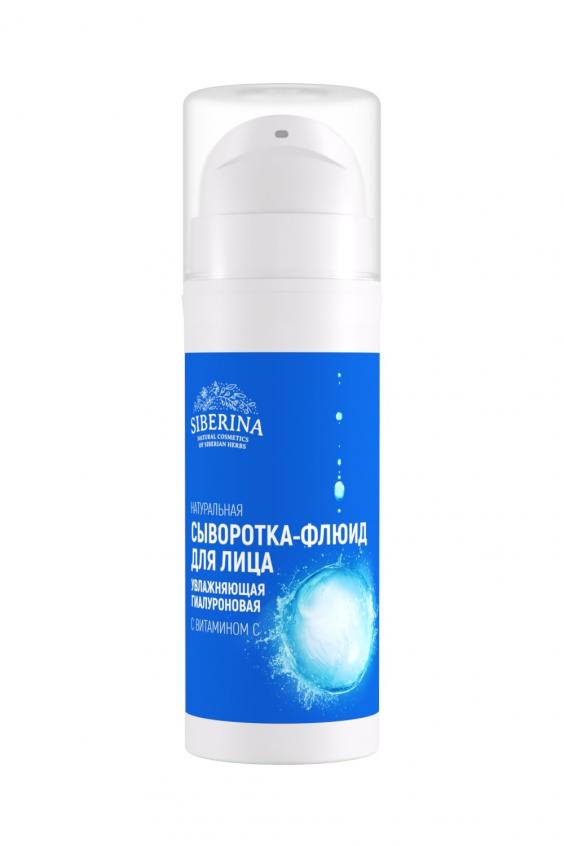 Moisturizing hyaluronic cream for face, neck and decolette area with vitamin C restores the water balance of the skin, smoothes fine wrinkles, restores tone and natural radiance.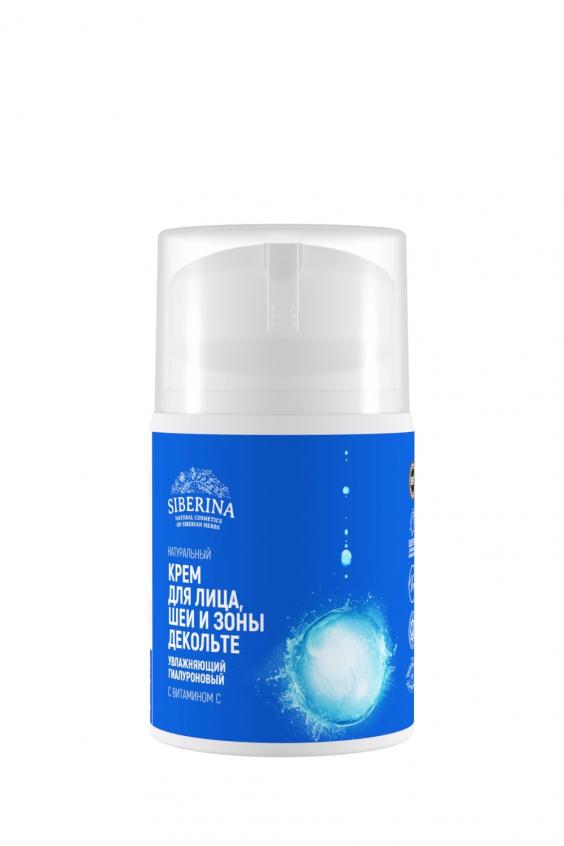 Natural remedies for teenage acne treatment
We have already talked about acne earlier, but I would like to mention the topic of teenage acne separately.
Teenagers have a hormonal background change, and because of this, they often close themselves in, do not listen to anyone, aggravate the problem with improper care.
Most often, guys are looking for answers to their problems on the Internet, or run to a cosmetologist. And what kind of experiments are not carried out. And toothpaste for acne, and chlorhexidine instead of tonic.
Therefore, if you notice rashes, comedones in your child, then contact a specialist and buy a good basic set for acne skin care.
There are the following types of acne:
1. Closed comedones. These are the pores in which there is an accumulation of sebum. The integrity of the skin is preserved at the same time. Externally, such acne is almost not noticeable (especially if a person has light skin). Most people have closed comedones, but they do not cause any special aesthetic problems.
2. Open comedones. These are well-known black dots that can appear on the chest, neck, face. They are more noticeable and bring many patients a sense of aesthetic dissatisfaction with their appearance.
3. Papular acne. They occur at the moment when an infection gets into the comedones, but the purulent rod has not yet formed. Externally, such pimples are inflamed elevations that turn pale when pressed. The color of blackheads can be different (from pink to dark red). There is a slight swelling around each pimple.
4. Pustular acne. Externally, they look like inflamed pink nodules, with a white head in the middle. The rashes are small in size. Gradually, the nodules take a conical shape, purulent contents appear on their top. After opening the pimple, a small scar may form in place of the pustule.
5. Nodes. This is a complication of purulent rashes. Externally, they look like tight knots on the surface of the skin.
SIBERINA has produced a whole line of products for the care of teenage skin.
Gentle cleansing and prevetion of rashes phyto-foam face wash evens out the complexion, improves skin tone, relieves itching and irritation.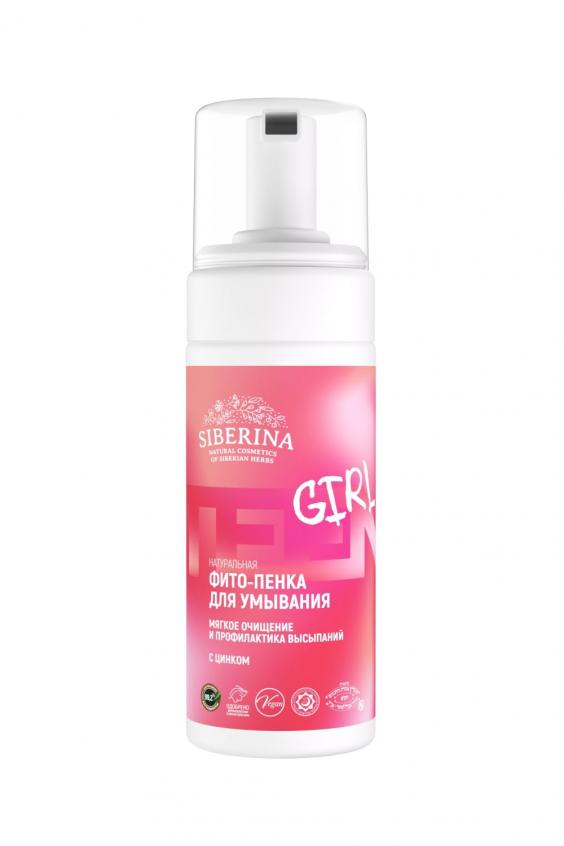 Natural tonic for face, back and decolette against acne and blackheads with zinc that smoothes skin relief restores the optimal pH balance after washing, prevents the appearance of inflammation and rashes, smoothes the skin relief and gives it a radiant, fresh and healthy appearance.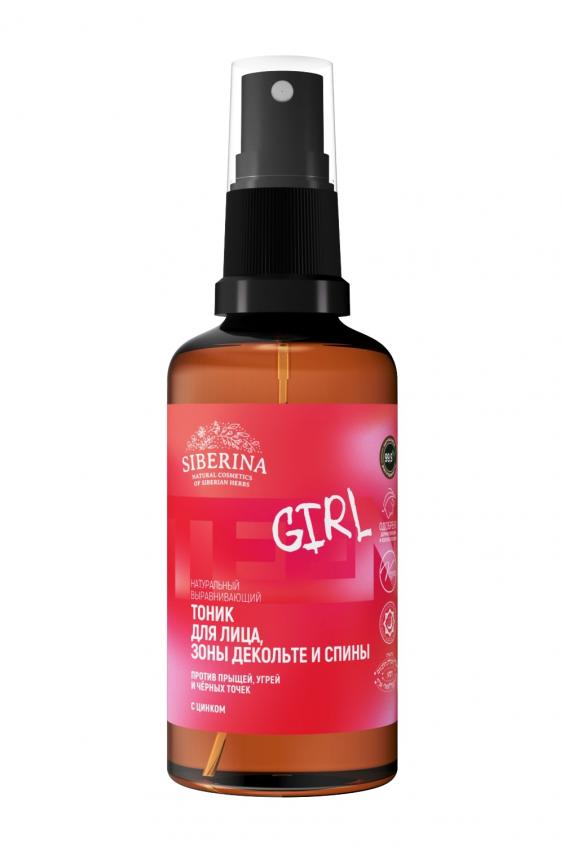 Natural deep cleansing facial mask against acne and blackheads with zinc narrows pores, dries rashes and protects against the appearance of new ones, controls the appearance of greasy shine. Regular use of the mask improves the condition of the skin as a whole, smoothes and refreshes the complexion.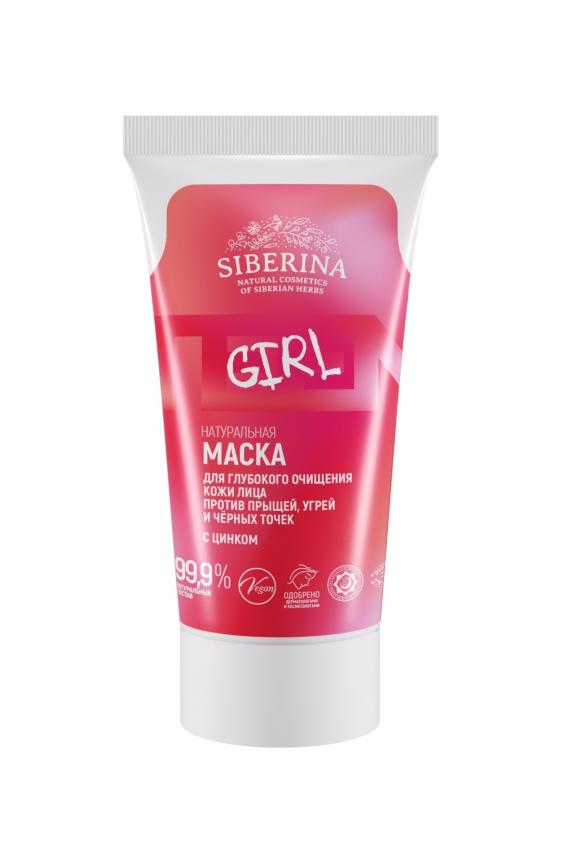 Natural mattifying face cream against acne and blackheads with zinc moisturizes, soothes, eliminates greasy shine and prevents its appearance during the day, fights inflammation, comedones and black dots.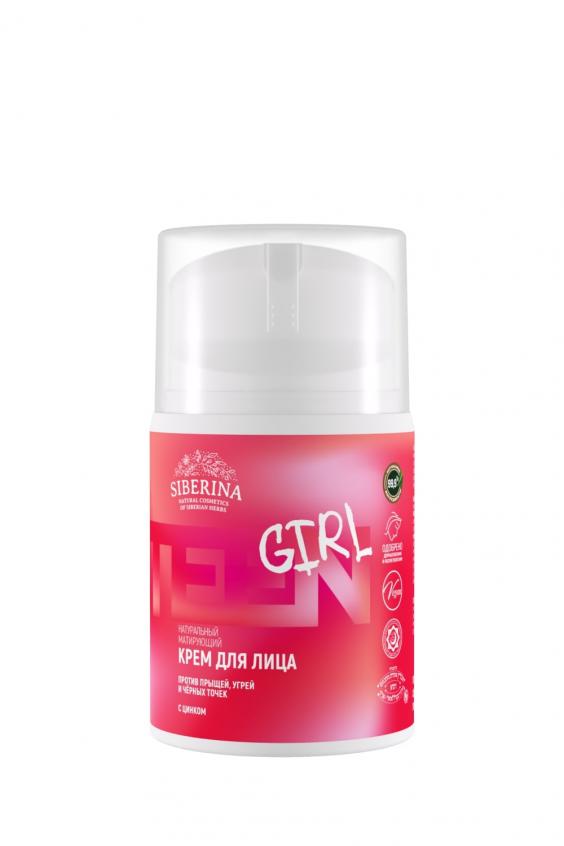 New SIBERINA. Natural solid soap
Did you know that the first product that our company released was solid soap? Since then, more than 6 years have passed and, of course, many other products have appeared in the SIBERINA assortment, but handmade solid soap is still popular among our customers.
And today we are ready to please all fans of eco–friendly soap with good news - we have a replenishment! We have expanded the line and released 8 new types with different flavors for every taste.
You may ask: why natural soap? What's so special about it?
Many people have been buying the same industrial soap in the nearest supermarket for years – they just automatically put bars of soap in the basket, without even thinking about what is included in its composition and whether such a familiar, familiar product from childhood can be dangerous.
But soap comes into contact with the skin every time we wash our hands (at least 2 times a day, or even more often), and can cause a negative reaction – ranging from dryness and peeling up to allergies. Therefore, if you care about your health, it is better to make sure that the soap that comes into contact with your skin every day is 100% natural and safe. And when it comes to sensitive and delicate baby skin, this is especially important.
Aggressive components that are added to industrial soap do not have the best effect on the skin: they violate its natural protective barrier, dry, tighten, and can cause irritation.
But natural soap acts much softer, delicately cleansing, moisturizing and nourishing the skin. We can safely say that our soap, unlike the usual one, is not just a means for washing, but part of a full and gentle skin care. By the way, it can be used not only for hands, but also for the body. The soap is hypoallergenic, suitable for babies from 3 years old and adults with sensitive skin.
Well, now we offer you to get acquainted with our new products closer.
Soap with aromas of fragrant herbs and flowers is, one might say, a "classic" of natural cosmetics. If you like just such smells, try soap "Siberian herbs" with the aroma of thyme, wormwood and ginger or "Floral" (ylang-ylang and geranium).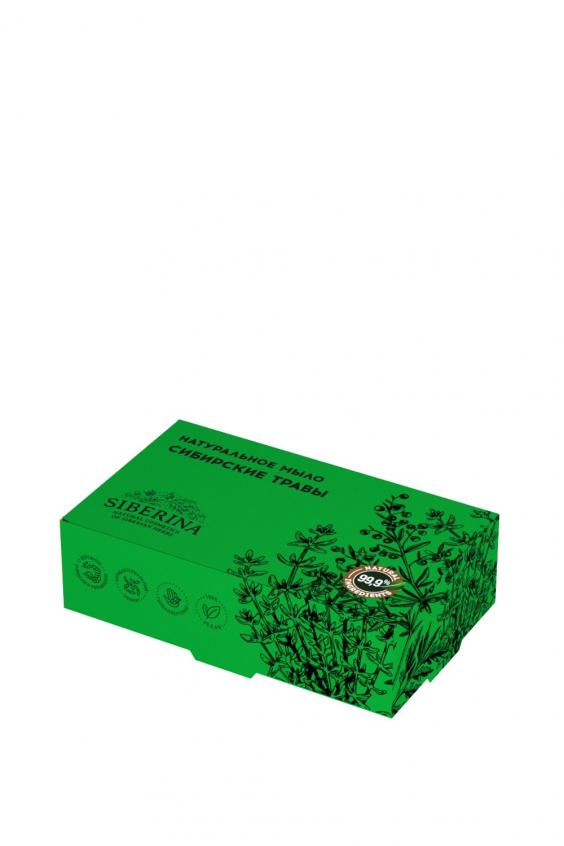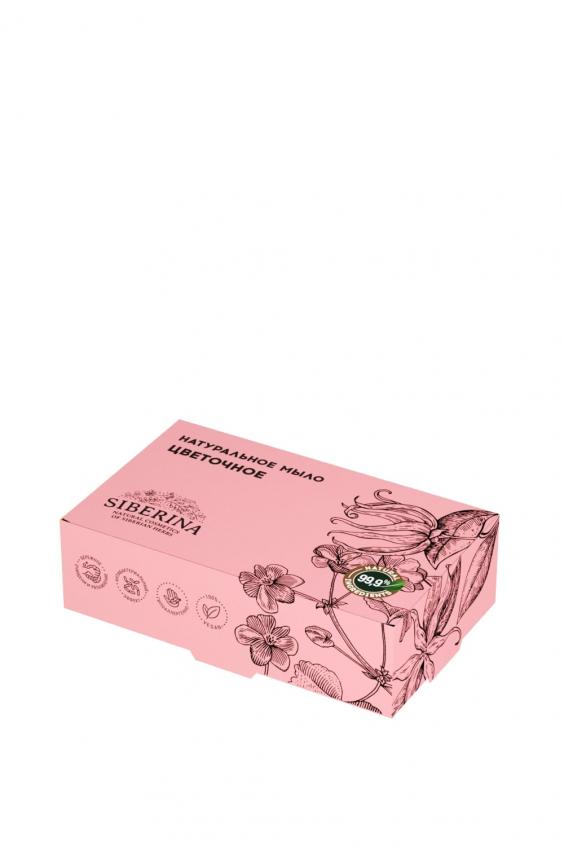 For lovers of more unusual flavors, we also have options: for example, a gentle "Lavender and citrus" or "Coniferous with orange" is an invigorating mix of orange, fir and cedar.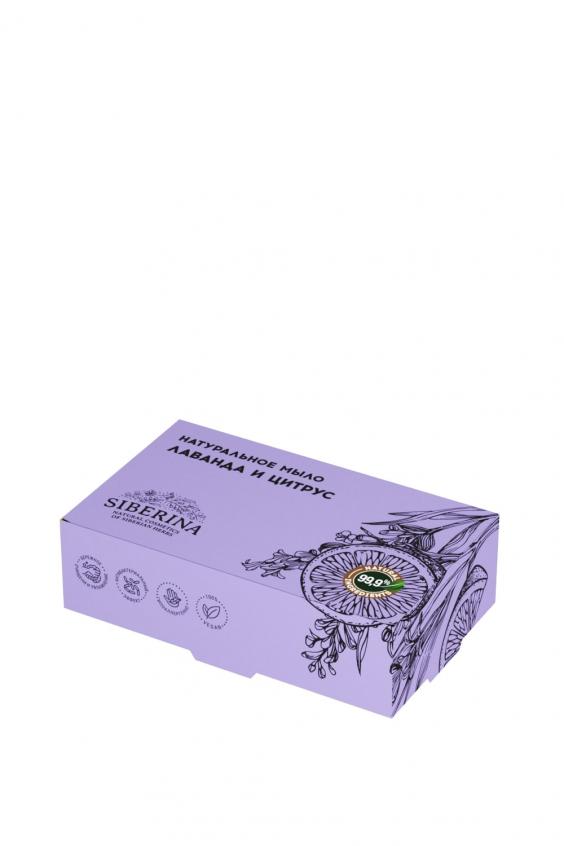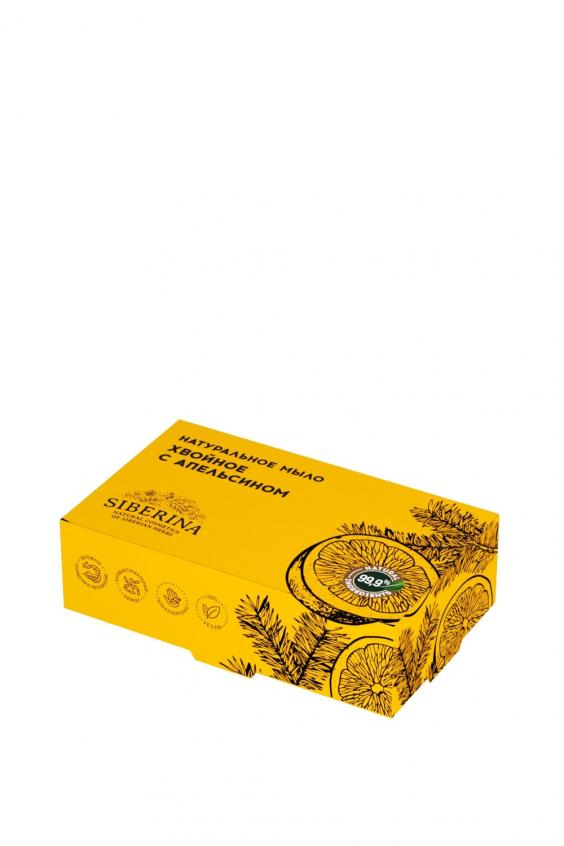 Or maybe you adore the aromas of exotic fruits? Then be sure to try soap "Mango pleasure" – such a "delicious" name speaks for itself!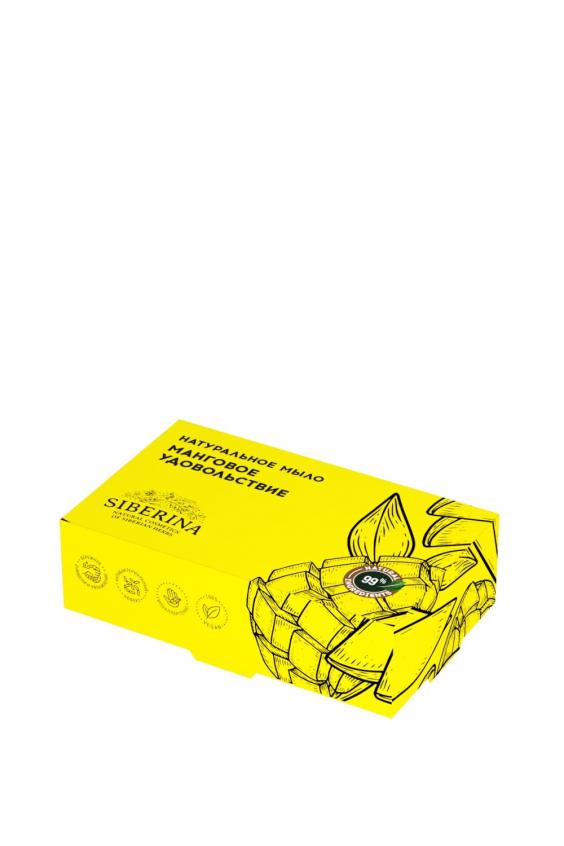 Fans of the bath are recommended to take soap "Bath with eucalyptus" with them to the steam room. The fresh, invigorating smell of essential oils of mint and eucalyptus is most fully and vividly revealed in the hot air, facilitating breathing during colds and improving overall well-being. And just at home to wash your hands and body, this soap can also be perfectly used.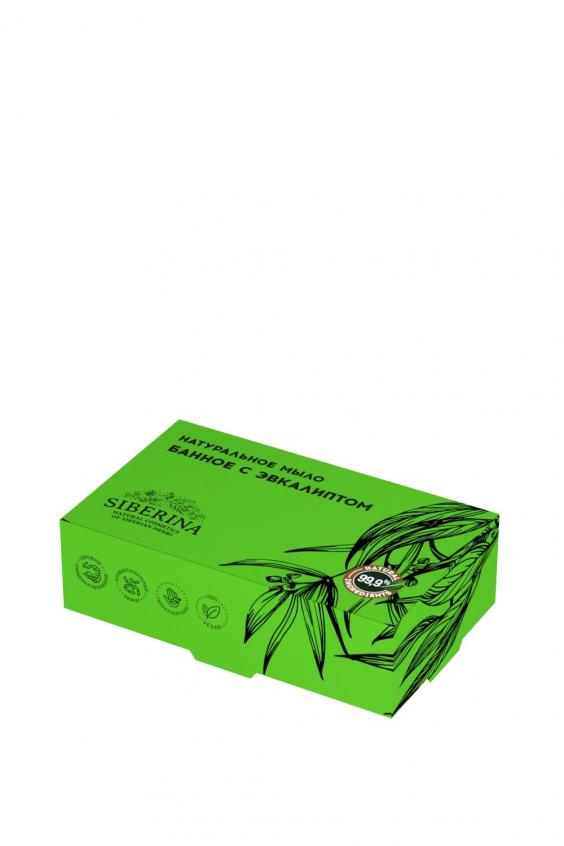 The owners of oily and problematic skin are optimally suited to soap "Sulfur-tar". Sulfur and birch tar are excellent natural ingredients with anti–inflammatory and antimicrobial effects. They reduce the production of sebum, gently dry out inflammation and restore a healthy appearance to the skin. By the way, to combat dandruff, this soap will also be an effective assistant.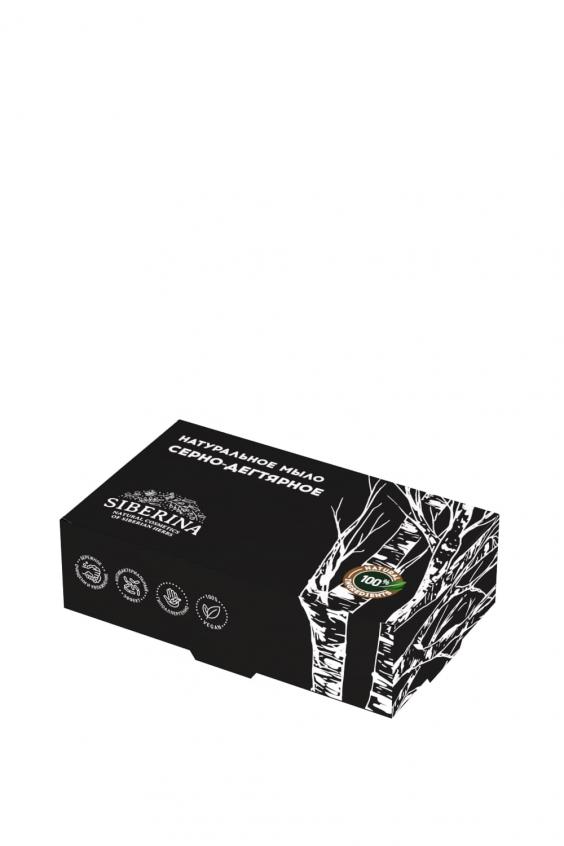 Well, and completes this list, perhaps, the most versatile and multifunctional product from our new line. Meet: Coconut soap for home.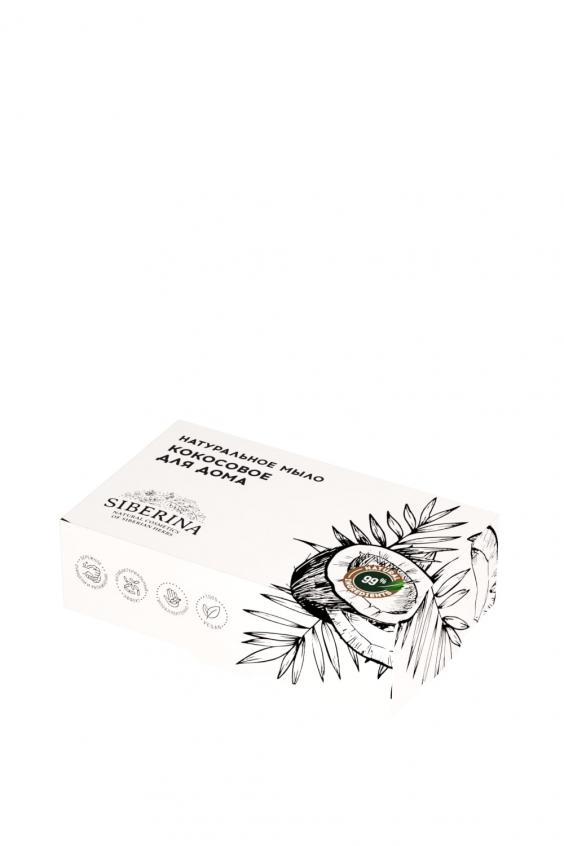 You can use it literally everywhere: from washing hands and dishes to washing and even wet cleaning of the whole house. Soap copes well with different types of dirt, removes germs, is used sparingly and is a nice bonus! – it does not dry or irritate the skin at all, unlike ordinary household soap.
By the way, without exception, all new types of soap from SIBERINA have antibacterial properties, so they will provide not only gentle cleansing and moisturizing of the skin, but also reliably protect you and your loved ones from bacteria and viruses. You just have to choose a fragrance to your liking and do not forget to wash your hands regularly!
WE WILL BE GLAD TO COOPERATE
Please contact us:
wholesale1@siberina.com
+7 (8332) 41-90-50 ext. 230