Toothpaste to prevent cavities
To raise the mood for yourself and others, to demonstrate openness, friendliness and to endear yourself to others, you can use such a simple way as ... a smile. Yes, yes, this is a really powerful weapon in communicating with people :)
And in order for your smile to "work" for you, you need to take care of dental health. Therefore, today we will talk about toothpastes to protect against caries and prevent diseases of the oral cavity.
Why does caries occur? There are many reasons: this is the abuse of sweets, and in general improper nutrition, and non-compliance with hygiene, and rare visits to the dentist.
The secret of success, as usual, is simple – brush your teeth 2 times a day, use dental floss after each meal and, of course, use specialized pastes from SIBERINA with antibacterial components that will help prevent the problem.
We are proud of our line of pastes, and for good reason – their effectiveness is confirmed not only by numerous customer reviews, but also by the COSMOS NATURAL certificate, which is an international quality mark for natural cosmetics.
We have prepared for you a selection of 4 excellent pastes for the prevention of caries.
Tea Tree toothpaste with silver citrate, L-arginine and tea tree essential oil is a powerful remedy against bacteria that cause caries and plaque. In addition, the paste strengthens and brightens the enamel, fights gum inflammation and refreshes the breath for a long time.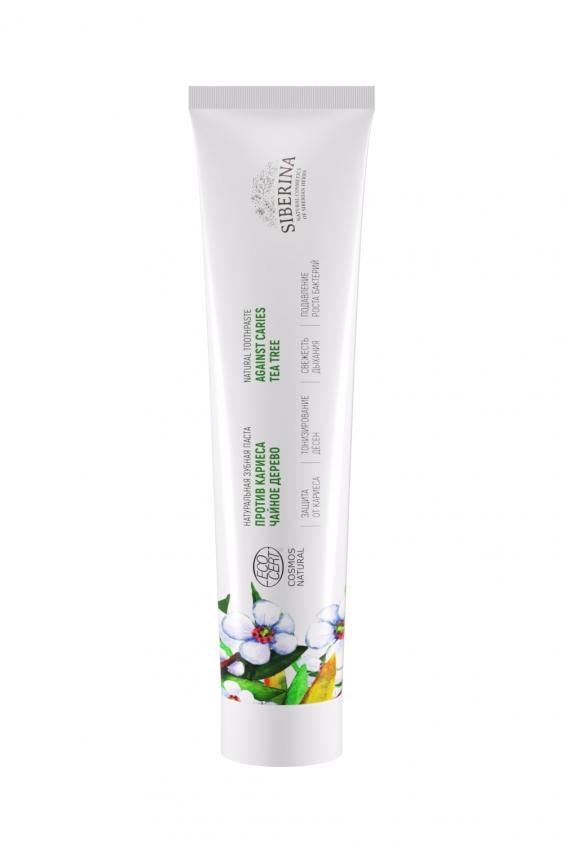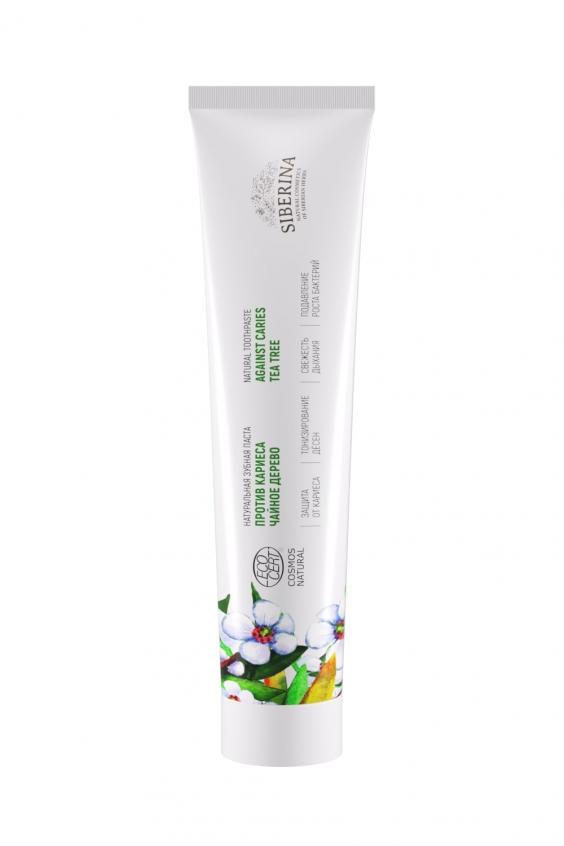 Charcoal toothpaste suppresses the growth of cariesogenic bacteria in the oral cavity, and thanks to the charcoal in the composition perfectly eliminates plaque and protects against the formation of tartar, and also softly brightens the enamel without damaging it. By the way, it is coal, which has a lot of such useful properties, that gives this paste an unusual black color.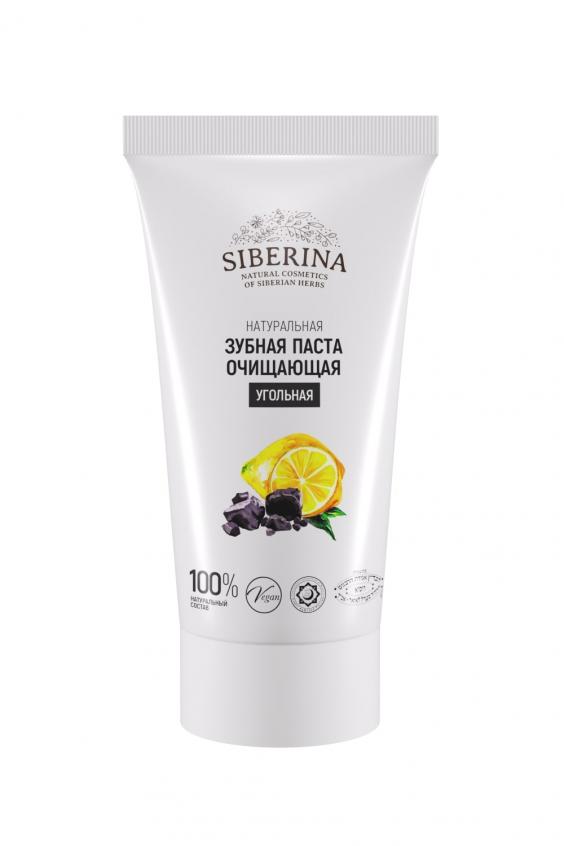 Please note: a small tube of paste with a volume of 50 ml is convenient to take with you on the road, vacation or business trip.
Toothpaste gel "Mountain lavender" will give you a delicate aroma of lavender, and this beautiful plant has good bactericidal properties, so in combination with rosemary and chamomile is perfect for the prevention of oral diseases.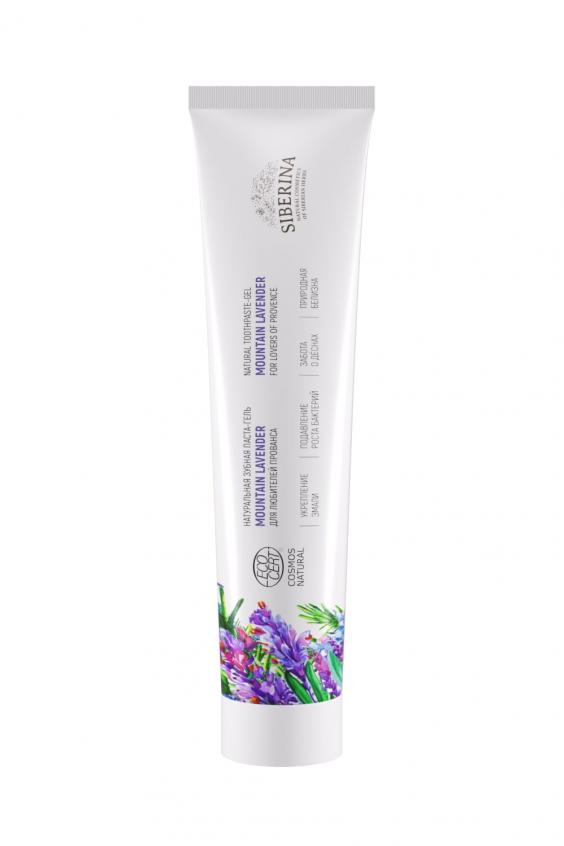 In addition, the paste effectively eliminates unpleasant odors and reduces bleeding gums.
Toothpaste gel "Siberian herbs" based on 8 Siberian herbs has a complex effect: protects against bacteria, gently cleanses and whitens teeth, reduces the sensitivity of enamel, and also strengthens the gums. A natural antiseptic in the composition – thyme essential oil – relieves inflammation in the oral cavity.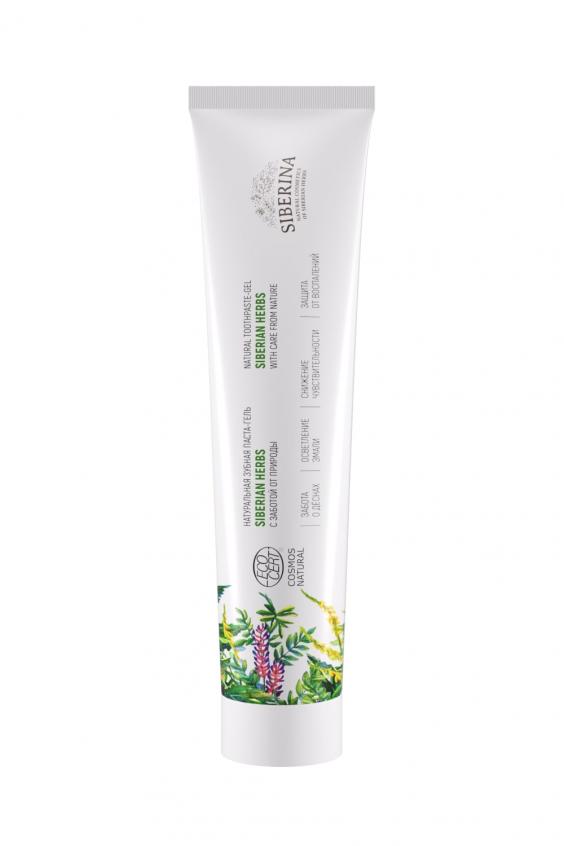 Our posts are created from natural ingredients of high quality and do not contain components dangerous to health: fluorine, SLS, parabens, triclosan, aggressive abrasives, artificial preservatives, flavors and dyes. Therefore, they can be used by the whole family, including children.
A beautiful and healthy smile is easy with natural toothpastes from SIBERINA!
Hand foam: gentle cleansing and skin care
Have you counted how many times a day you wash your hands? If you think about it, it turns out quite often: at least before each cooking and eating, after returning home from the street, as well as if petting pets, drawing or sculpting with a child from plasticine…
This simple daily ritual allows you to keep your hands clean, eliminate the risk of spreading pathogenic microbes and preserve your health.
By the way, quickly rinsing your hands under the tap is not enough. WHO recommends treating them with soap for at least 20 seconds.
Today we want to talk about the hygiene products that we use to wash our hands. At your home, most likely, the usual soap, solid or liquid, is in use. Did you guess? We at SIBERINA are ready to offer you something new and interesting - hand foams!
This is the most gentle remedy that we have ever met, we are sure that you too :) Airy, light and weightless foam not only effectively cleanses from dirt and bacteria, but also takes care of the skin: eliminates dryness and tightness, cares, gives softness and smoothness.
Our foams are available with a dispenser – it is convenient and hygienic. By the way, it is easier to use the dispenser for children, and they will be happy to run to wash their hands with foam, which, moreover, also looks like a soft cloud! Such an interesting product will help you to teach kids to wash their hands daily easier and faster.
By the way, if there is a child in the house or one of your loved ones is prone to allergies, we advise you to try the hypoallergenic hand foam "Chamomile and succession". It is recommended not only for children, but also for sensitive skin, perfectly soothes, softens and relieves irritation.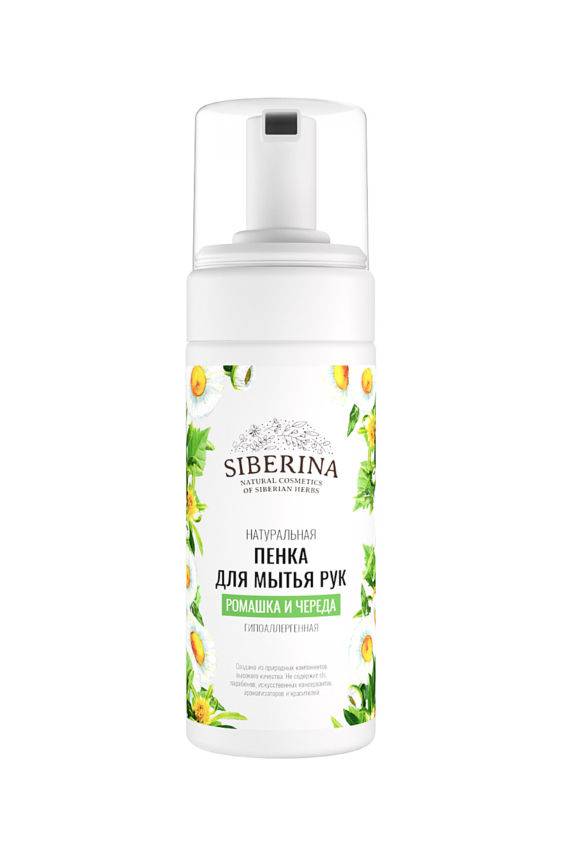 For lovers of bright citrus flavors, we have a cleansing foam "Lemon and lime". It tones, relieves inflammation and cares not only for the skin of the hands, but also for nails and cuticles.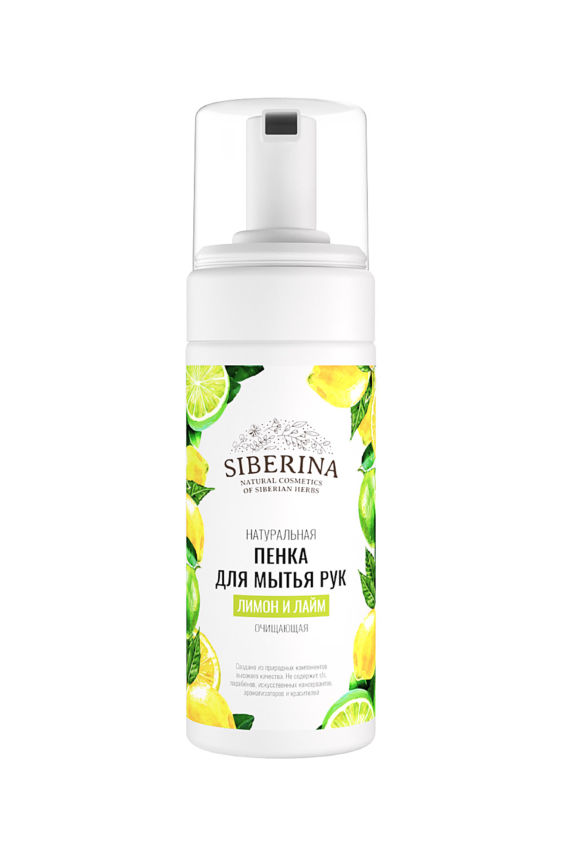 By the way, it is convenient to take our foams with you on vacation, trip or business trip, because the bottle is tightly closed with a lid, and the product will not spill in the suitcase.
For example, the moisturizing foam for washing hands "Verbena and aloe vera" with a light herbal aroma is a good universal option for the whole family. It moisturizes the skin, makes it soft and smooth, protects against peeling, dryness and dehydration.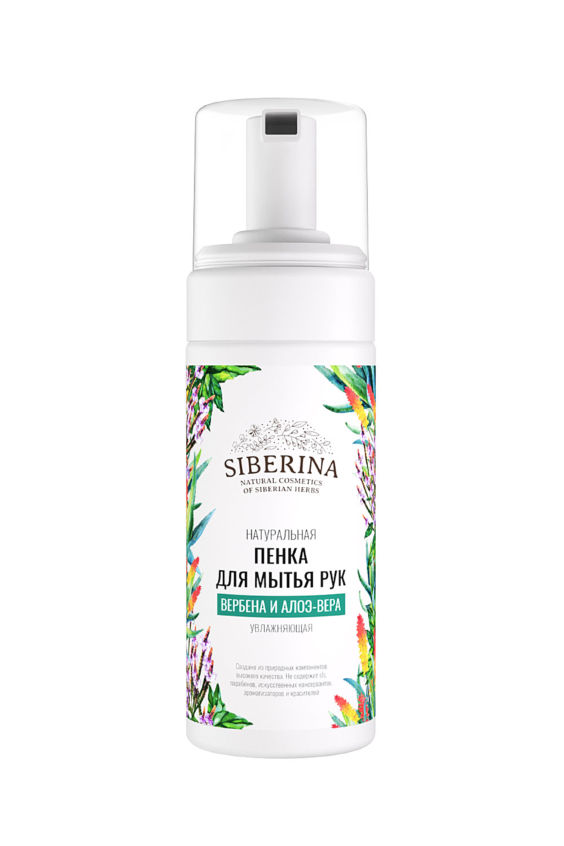 For several years now, hand hygiene products with antimicrobial effect have been especially popular with all of us, and we also have this, and without alcohol in the composition. This is an antibacterial foam "Lavender and tea tree", which owes its properties to tea tree – a powerful natural antiseptic. And lavender in the composition nourishes and soothes the skin, softens the cuticle and, of course, gives an incredible floral fragrance.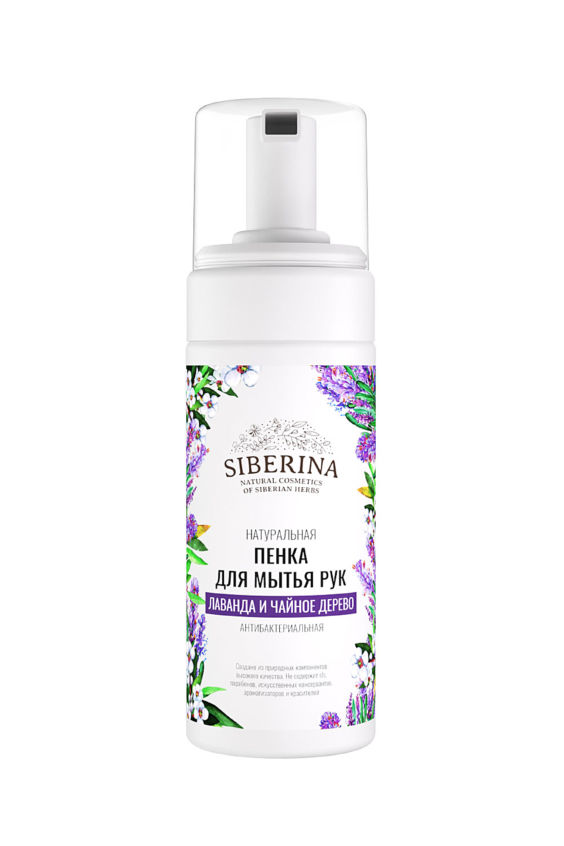 If you like fresh coniferous aromas in the bathroom, be sure to try the cleansing foam "Juniper". It not only gives a rich smell of juniper and fir, but also heals cracks and wounds on the skin, gives softness, a sense of cleanliness and comfort.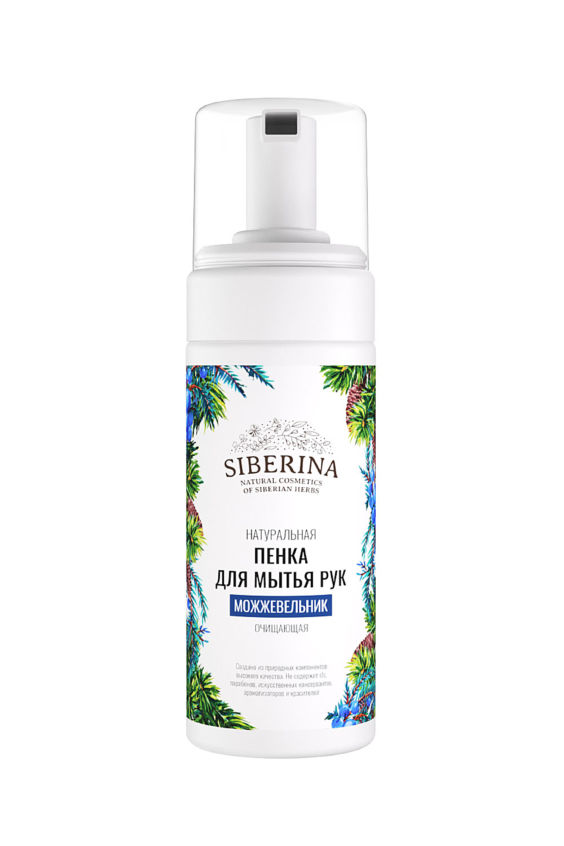 Cleanliness, reliable protection from bacteria, hand skin care and a pleasant aroma – all this you will get using a gentle foam for hands from SIBERINA. We recommend it to all parents and children!
One of the trends coming to the fore in the modern world full of stress is taking care of yourself, your physical and psychological health and replenishing resources by any available means. For someone it's walking and traveling, for someone sports, yoga and massage, for someone else – communication with family and an interesting hobby. The main thing is that this activity pleases you, inspires you, adds energy and positive emotions, helps to slow down for a while and not "burn out".
We really like this concept of self-care. We suggest you make it a pleasant tradition, and we will share ideas on how to bring it to life easily, beautifully and spend literally 20 minutes on everything.
Today we will just talk about one of the ways to relax, which we girls love very much – to take a warm bath with a bomb, and at the same time take care of the skin and enjoy aromatherapy.
What is a bath bomb?
This is a small ball of sea salt with the addition of vegetable and essential oils, which works on the principle of a geyser – when immersed in water, it actively boils and effectively dissolves, filling the air with a delicious aroma with which you can spend those 20 minutes alone with yourself.
In winter, when it's snowing, windy and freezing outside, it's so nice to plunge into a warm bath and forget about everyday affairs. And the essential oils that give the bomb a flavor, by the way, are also an excellent prevention of colds.
And what about the benefits for the skin? She is there too! Dissolving in water, the bomb saturates it with natural oils that nourish, soften and moisturize. Do not wash them off immediately after taking a bath, let them soak in, and your skin will become incredibly soft, tender and velvety.
By the way, each SIBERINA bath bomb is a unique product. We create them manually, taking care of you and your well-being and mood, add only high-quality ingredients, come up with the most pleasant combinations of flavors.
The "Coniferous" bath bomb will give a bright, invigorating mix of aromas of cedar, fir, pine and juniper – this smell creates a feeling comparable to a walk through a coniferous forest, where it is so easy to breathe. And these oils perfectly cleanse the pores, tone and refresh the skin, especially oily and problematic.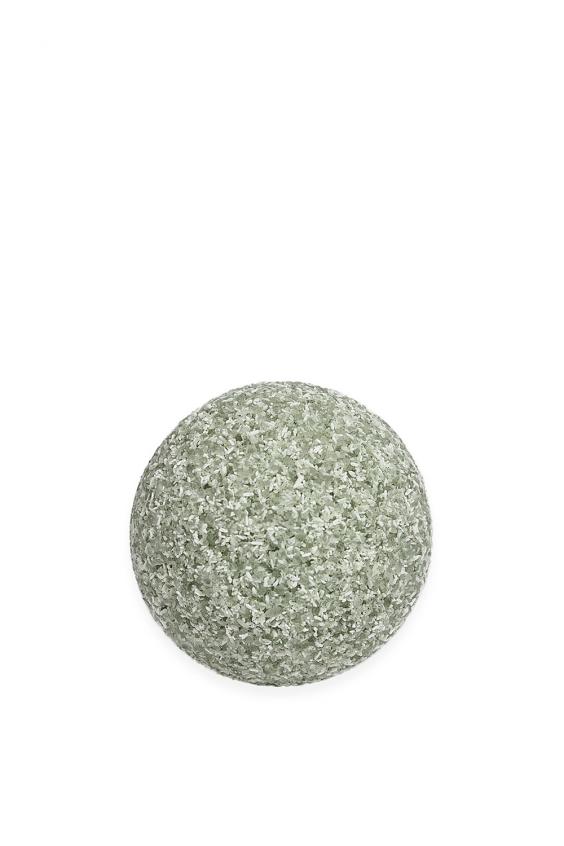 For lovers of herbal aromas, we recommend a Sage bath bomb. We added dried sage leaves and lavender essential oil to its composition, which gives a gentle, cool, soothing aroma that helps to restore strength and improve the condition of the body.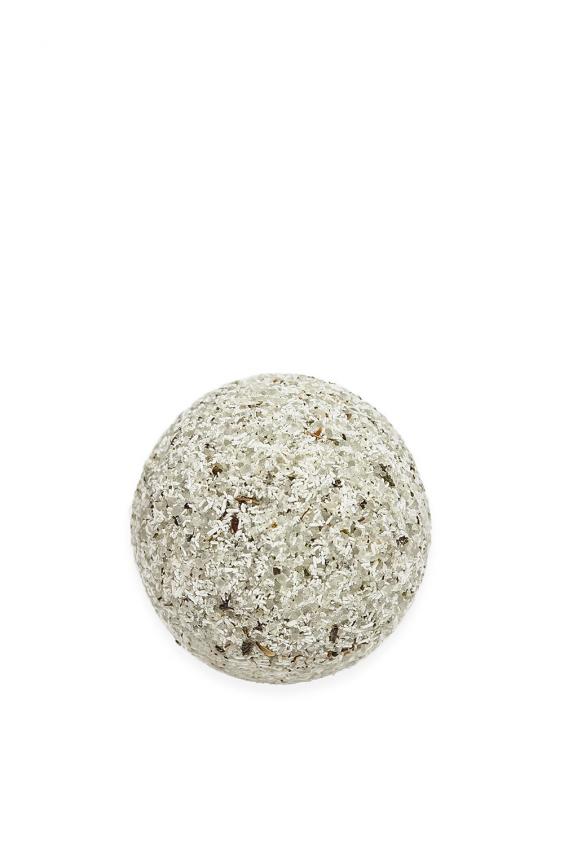 Do you prefer floral scents? Then try the Rose bath bomb with rose petals and essential oils of rose, geranium, palmarosa and patchouli. This fragrance relieves nervous tension and helps to relax, and almond oil in the composition of the bomb will make the skin very soft and pleasant to the touch.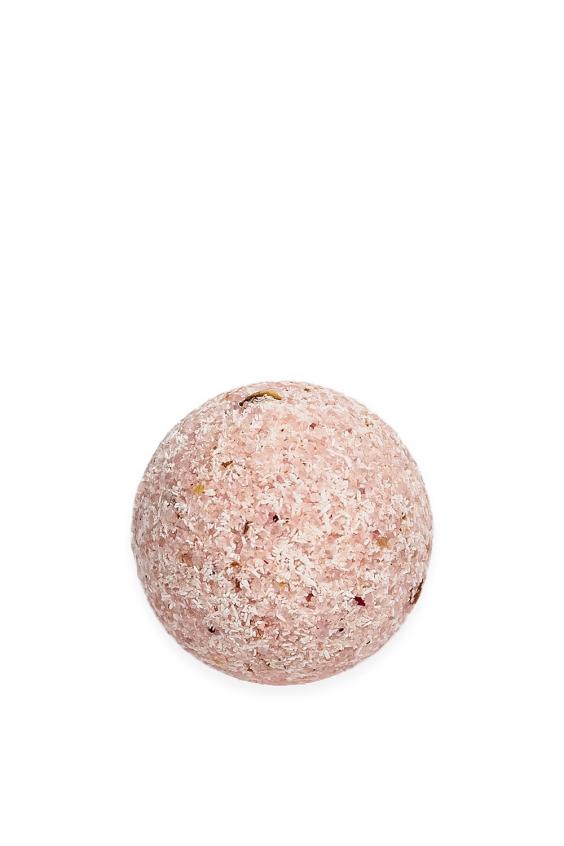 If you are a fan of coffee and spices, then the "Coffee, cinnamon and Vanilla" bath bomb is created especially for you! Fill the bath with warm water and enjoy this bright aroma, which, moreover, is also a natural aphrodisiac.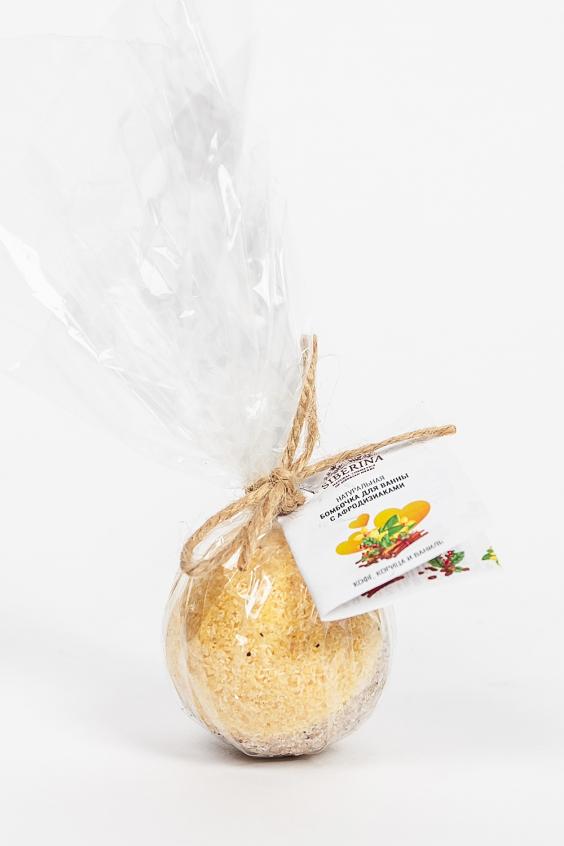 By the way, coffee and cinnamon also have anti-cellulite properties, so such a bath will be relevant for everyone who plans to get rid of extra centimeters and make the skin smoother and smoother.
A bath with a fragrant natural bomb is a spa procedure at your home, which does not require much time and effort, but it perfectly lifts the mood and improves the condition of the skin. Indulge yourself more often – in the SIBERINA assortment you will find bombs with different flavors, ranging from classic to the most unusual!
Why do one need a matting cream?
Let's immediately clarify what is meant by "shiny skin". We are not talking about a light natural glow – it just speaks about the health and good condition of the skin, but when the face shines like a buttered pancake, this is not a very good symptom.
This problem can occur not only in owners of oily or problematic skin, but also due to other factors. For example, due to excessive consumption of sweet or fried foods, dehydration, stress, lack of sleep or hormonal changes, and also if you have chosen inappropriate care or use too much decorative cosmetics.
The skin can react to all these irritants with excessive sebum secretion, which not only gives an ugly shine, but also clogs the pores and, as a result, can cause inflammation and the appearance of acne.
How to deal with it? First of all, we advise you to adjust your daily routine and sleep hygiene, adjust your diet. And, of course, include cosmetics with seboregulatory properties in your care.
Today we will tell you about the basic means of basic care – a matting cream for the face. A well-chosen composition will help to cope with the problem of greasy shine and clogged pores, and therefore reduce the number of black dots and rashes.
For example, our Mattifying face cream from the main series is perfect for daily care of skin prone to increased fat content. It has a light texture and does not clog pores.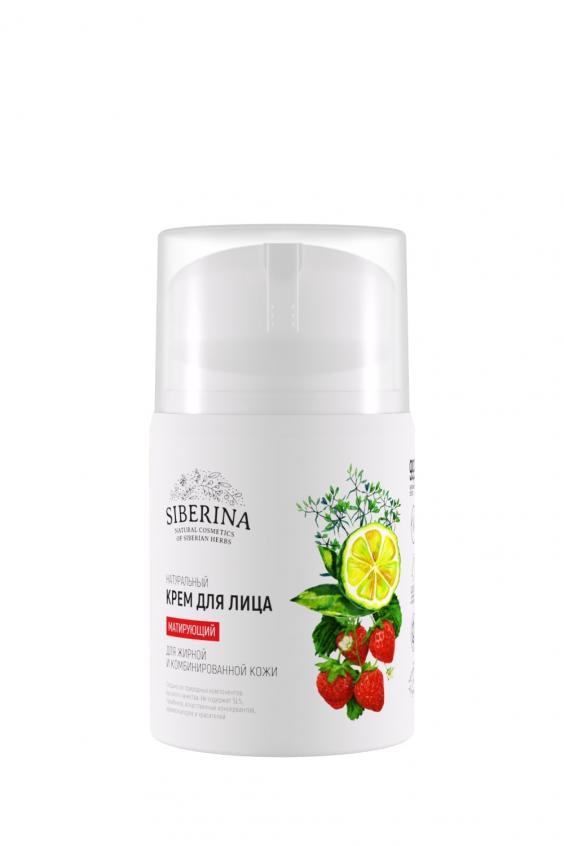 It contains extracts of strawberries, yarrow and almond oil, which normalize the work of the sebaceous glands, and also have antiseptic properties. The result is clean, healthy skin and less shine during the day.
The peculiarity of oily skin is an increased pH (from 5.7 to 7), so when choosing a cream, pay attention to this parameter. The product should have a lower indicator, optimally 5.5, in order to gradually normalize the pH of your skin.
This is our mattifying face cream against imperfections and post-acne, which contains not only antibacterial components (white clay, essential oils of mandarin and rosemary), but also vegetable pro- and prebiotics.
They restore a healthy skin microbiome: normalize the pH level, enhance protective functions, accelerate regeneration. As a result, the skin becomes healthier and cleaner, its natural immunity increases, protecting it from negative external factors, bacteria and stress.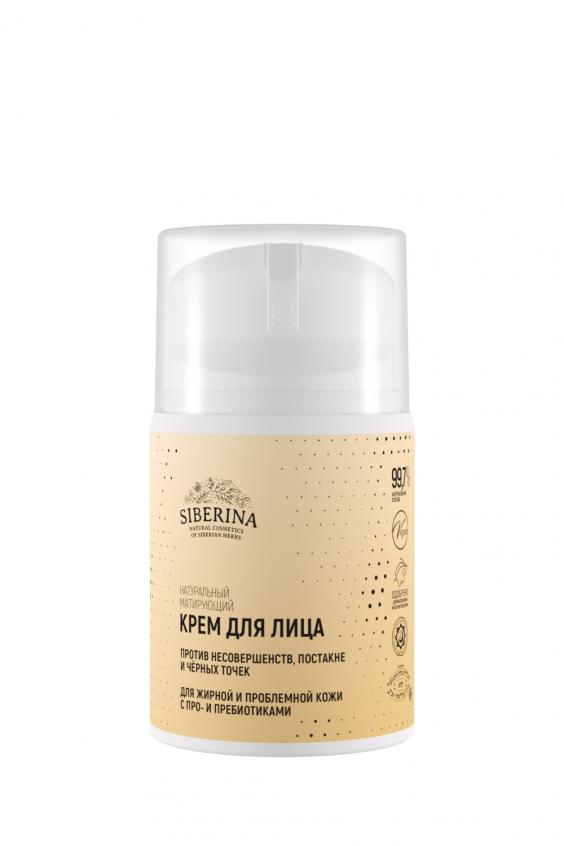 It's no secret that often greasy shine first appears in the transition age due to hormonal changes. Therefore, we have a whole series for teenagers, created taking into account the characteristics of young skin, which produces an increased amount of sebum.
This series includes a mattifying face cream against acne, blackheads and blackheads with zinc, which acts quickly and effectively, showing the result from the very first applications: soothes oily irritated skin, dries greasy shine and inflammation.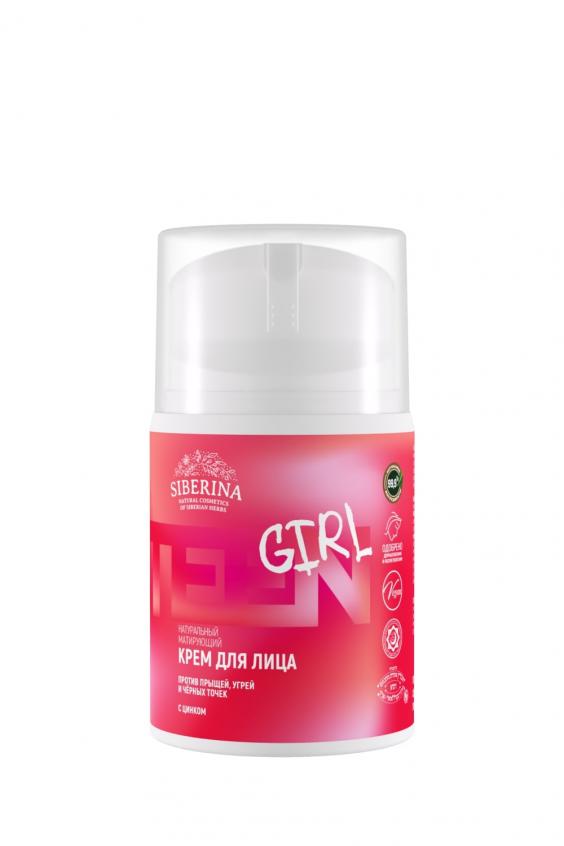 To enhance the effect of any matting cream, supplement it with a serum with a similar effect. We recommend a Mattifying facial serum with rosemary, sage and pine hydrolates, nettle and mother-and-stepmother extracts. It not only normalizes the sebaceous glands, mattifying the skin, but also narrows the pores and fights black dots, refreshes and tones.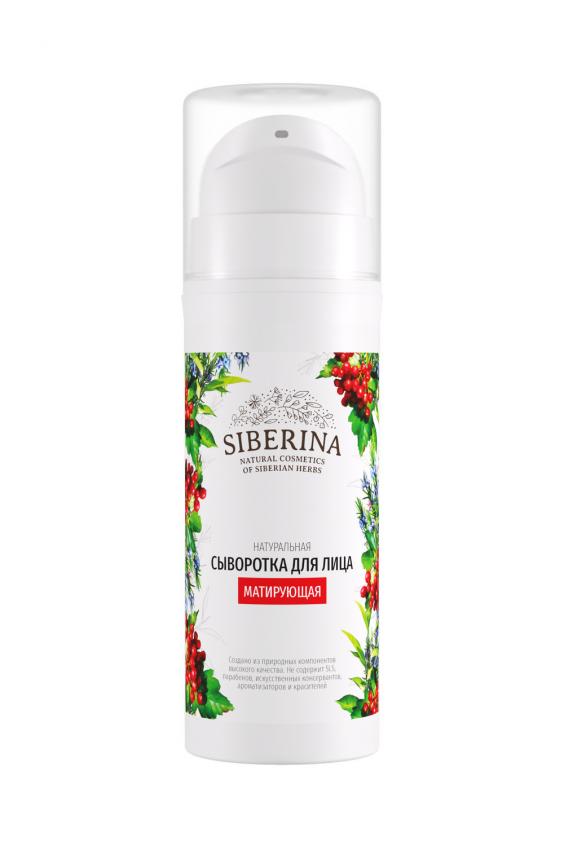 The scheme is as follows: first, we apply serum to the cleansed skin, then "close" it with cream. In addition, due to the concentrated effect on the skin, it is better to use the serum not constantly, but in courses, taking breaks every 3-4 months.
Try SIBERINA mattifying cosmetics and enjoy clean and well-groomed skin without greasy shine!
WE WILL BE GLAD TO COOPERATE
Please contact us:
wholesale1@siberina.com
+7 (8332) 41-90-50 ext. 230