Why do we need a deodorant? The reason we use this product is to rid our body and clothes of unpleasant odors that are caused by the growth of bacteria in a suitable, humid environment. Therefore, deodorants should be aimed at combating these bacteria. SIBERINA natural deodorants destroy them and, therefore, eliminate the unpleasant odor of sweat thanks to alum-potassium alum in the composition.
What is potassium alum?
Minerals of natural origin, which are used in medicine and cosmetology due to enveloping and anti-inflammatory properties.
These minerals are colorless transparent crystals of large sizes. They have an excellent astringent that helps to absorb excess moisture without blocking the sweat glands.
But the useful composition does not end there!
Deodorant "Ginger and Lime"
Essential oils of lime and ginger gently deodorize the skin without disturbing its function. Lemongrass essential oil takes care of a reliable feeling of freshness for the whole day. Ideal for fans of citrus notes!
Deodorant "Paradise Coconut"
In addition to potassium alum, the active ingredient is rosemary hydrolyte. It tones and soothes the skin, providing an antibacterial and cleansing effect.
Deodorant "Sage and Rosemary"
Essential oils of chamomile and rosemary prevent the growth of bacteria and the appearance of an unpleasant odor, tone and soothe the skin, providing an antibacterial and cleansing effect. Cedar essential oil gives a pleasant light coniferous aroma, has antiseptic properties.
Deodorant "Verbena and Aloe Vera"
Essential oils of verbena and geranium deodorize the skin, providing long-term protection against the smell of sweat. Aloe vera gel reduces irritability, soothes and takes care of your skin condition.
Deodorant "Mountain Lavender"
Essential oils of lavender and pine will protect your skin from unpleasant odor and irritation on the skin, give a feeling of comfort and freshness.
There are several options to attract a person: call him by name, pull on the sleeve or entice with an unusual aroma.
And the third way is especially attractive. It acts on the partner's subconscious, causing a desire to turn all its attention to you.
The composition of our products contains enchanting components that cause desire and excite.
We have created individual aromas for HER and for HIM.
Perfume with aphrodisiacs "Damask rose" (for her)
This is a real jewel, exciting sensuality and tenderness. The aroma of beauty, femininity and love. Essential floral oils create an amazingly multifaceted combination of warmth and freshness, sweetness and piquant sourness, give a feeling of self-attractiveness, emancipation, strengthen mutual understanding of partners.
Perfume with aphrodisiacs "Love Neroli" (for her)
These perfumes are ideal for enhancing the attraction of a partner. They will envelop your body with the amazing, exciting aroma of natural aphrodisiacs neroli and sandalwood. The composition is complemented by the enchanting aromas of mint and bergamot, which can fill your life with new sensations and love impressions.
Perfume with aphrodisiacs "Spicy Muscat" (for him)
Emphasize restrained sensual sexuality and inner natural potential! The fresh aroma of spicy nutmeg, the pulsating train of bergamot are intertwined with the cold persistent smells of cedar and sandalwood.
Mighty Cedar Perfume with aphrodisiacs (for him)
The pleasant range of these spirits absorbs, relaxes, excites the most daring fantasies. Cedar gives a spicy, somewhat "prickly" shade to sensations, eliminates stiffness and discomfort. Such perfumes will envelop you in an invisible cloud of aroma, which has a huge impact on women on a subconscious level.
The method of applying these perfumes is the same:
It is enough to make a few touches with the roller to the pulse points: earlobes, base of the neck, inner side of the wrists and folds of the elbows.
Try the unforgettable sensations of your person's attention.
Gentle hair care in the autumn
Outside is almost September. Beginning of autumn. A time that helps to restore hair in the best possible way: the summer sun no longer overdries, and aggressive cold has not yet arrived.
The main problems of the autumn period are increased fragility, split ends, dull color and hair loss. These are the unpleasant effects of a withering summer sun. Hair is depleted, they lack hydration and vitamins. Our natural masks for different types of hair will help you to correct this situation.
They contain only natural ingredients that carefully care for the hair, giving them health and beauty. Hair masks are very easy to use and have convenient packaging. The use of hair masks in compliance with the method of application allows you to feel the effect after the first application.
"Moisturizing" mask for dry and normal hair
How to "cure" your hair so that it does not look dull, does not become electrified and becomes obedient?
A "moisturizing" hair mask can help with this. It nourishes and moisturizes dry and brittle hair.
It is soybean oil that has moisturizing properties, saturates dry and damaged hair with moisture. Essential oils nourish dry and lifeless hair, facilitate combing, and prevent hair loss.
The action of the mask will be even more effective if used in combination with shampoo "For dry hair" and balm "For dry hair."
The mask "To increase the shine and smoothness of hair" is aimed at improving the appearance of the head.
It contains such active ingredients as coconut oil, which perfectly softens and moisturizes hair thanks to the fatty acids that make up its composition. Burdock oil paired with almond oil helps restore metabolism, accelerating natural hair growth. Wheat proteins restore the water balance of the skin and prevent dehydration.
The mask "Strengthening and hair growth"
Who does not dream of long strong hair? Include in your care mask "Strengthening and hair growth" to achieve the desired result, because only good ingredients are collected in this product, aimed at activating the hair follicles.
Avocado oil eliminates cross-section and fragility, gives a natural shine, accelerates hair growth. Mustard oil has a strengthening and healing effect on the hair, prevents hair loss. Hemp oil stimulates the renewal of scalp cells. Almond oil strengthens the hair, perfectly nourishes, gives elasticity, flexibility and shine. Juniper and lavender essential oils activate hair growth, remove harmful substances, cleanse scalp from dead skin cells and dandruff.
Use the mask in combination with shampoo "For hair growth" and balm "For hair growth" for a more effective action.
The mask "For damaged hair"
How can we harm our hair daily? Dry and straighten. Regular staining and perming do not correct the situation. As a result, the hair becomes dry, split ends appear. If you find yourself in this situation - use the mask "For damaged hair", it intensively restores the damaged hair structure. Incoming burdock oil accelerates natural hair growth. Cedar oil provides full and most effective hair care, making them strong, healthy and obedient. Wheat proteins restore the water balance of the skin and prevent dehydration.
The mask "Against dandruff"
A lot of different factors can affect the presence of dandruff on your head. It is necessary to look for a cause, as well as help the head cope with this ailment. We suggest you try our hair mask with the oil included in it. It has a therapeutic effect on the scalp, fights against dandruff and peeling. Tea tree and eucalyptus essential oils inhibit the development of pathogenic microorganisms that cause dandruff. Normalize the secretory function of the sebaceous glands, refresh the scalp, relieve itching, inflammation and irritation.
The action of the mask will be even more effective if you use it in combination with an anti-dandruff shampoo and anti-dandruff balm.
The mask "Cleansing" for oily hair
Oily hair quickly lose their attractive appearance, often have dandruff and dry tips. The Cleansing Mask for oily hair normalizes the sebaceous glands of the scalp thanks to the essential oils of lemon and eucalyptus, which remove various contaminants of the scalp (including sebum), which clog pores near the hair follicles. Extracts of St. John's wort and yarrow help eliminate itching, tone the skin, get rid of fat by normalizing the sebaceous glands.
Add "For greasy hair" shampoo paired with "For greasy hair" balm to enjoy clean and healthy hair!
The method of application of our masks is the same: Apply on wet hair and scalp, leaving it for 15-20 minutes. Rinse hair thoroughly with shampoo after the procedure.
Choosing between soap and milk for washing, we will give preference to the second option. Here's why!

Our facial milk is a mixture of natural vegetable and essential oils, extracts and emulsifier. It is one of the main cleansing and moisturizing products for skin care.
What is the work of milk? It gently cleanses the skin from make-up and various impurities, moisturizes, softens and gives Your skin a feeling of freshness.

We have prepared for You milk, which will be directed to work with your skin type!

Facial milk "For dry and normal skin" normalizes the process of skin hydration and fat formation.

Argan oil in the composition provides easy peeling, cleanses and nourishes the skin. Essential oils cleanse the pores and improve the complexion, and extracts help the skin stay hydrated and firm, preventing the appearance of age-related changes.

Facial milk "For oily skin" provides high-quality regulation of the sebaceous glands, as well as gentle cleansing, moisturizing and toning of the skin

Essential oils of cypress and citronella are responsible for this. Base oils retain skin elasticity, tone and give freshness.

(for maximum effect, we recommend using in combination with a face mask "For oily skin" and face cream "For oily skin").

Facial milk "Moisturizing" activates and normalizes the process of moisturizing the skin.

Moisturizing components in this tool will be jojoba oil and avocado. The essential oil will eliminate the dryness and relieve redness. A lavender hydrolate will improve the color of the skin.

(Combine this milk with a facial tonic "Moisturizer" and a face cream "Moisturizer" to achieve maximum effect)

The method of application of any milk is exactly the same:
Apply the milk on a cotton pad (or on the palm, as You prefer) and lightly clean the skin of the face, neck and décolleté. After cleansing, rinse with warm water.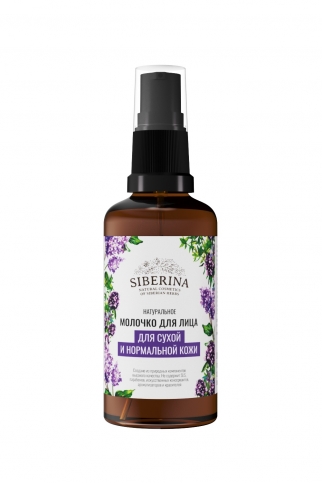 FOR DRY AND NORMAL SKIN MILK FACIAL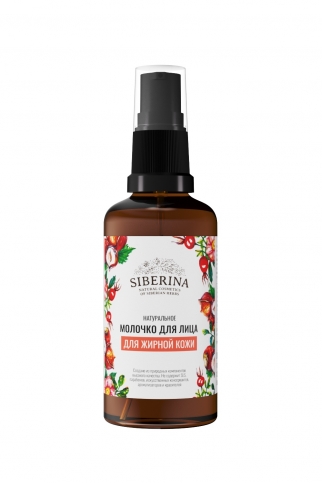 CLEANSING MILK FACIAL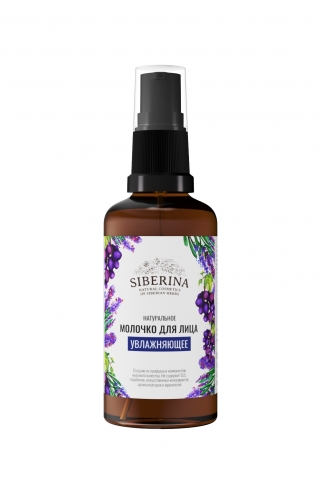 MOISTURIZING MILK FACIAL

Send your request now to get a wholesale price list